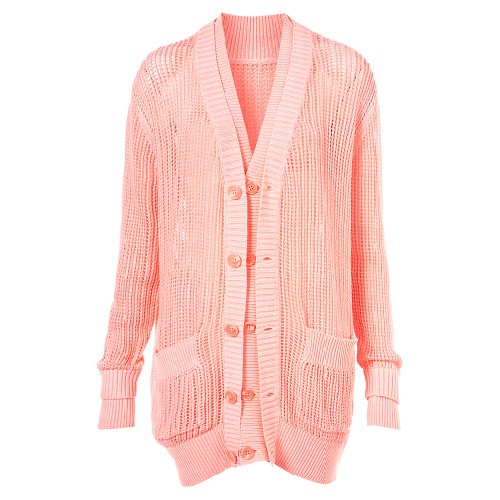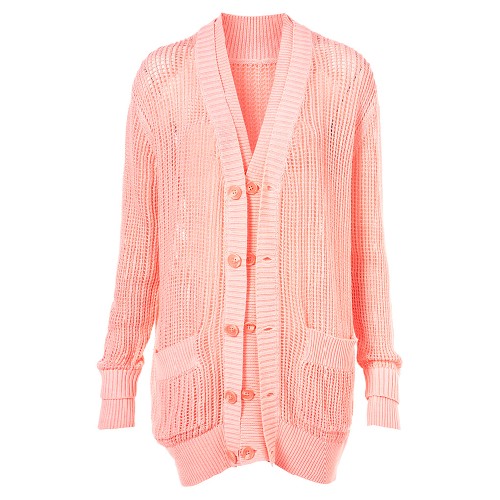 The sun has had his hat on over these glorious passed few days, which means us Brits have already stripped to our summer uniform of floaty dresses, flip flops and oversized shades. Come the evening however, we often begin to regret our style choices as the sun sets and the chill creeps in.
We're after the perfect cardigan to cover up with on those cool summer nights and our first port of call is Makin Jan Ma whose romantic spring collection is now available at Topshop.
The latest range is inspired by MGMT's Electric Feel, tapping into that nervous feeling of a new romance and the pure excitement of love. This chunky knit is an ideal cover-up for the summer, and the pastel pink colour will only add to that feminine, granny-chic look when paired with a cute spring floral.
£165 from Topshop.