Last Updated on 12th May 2017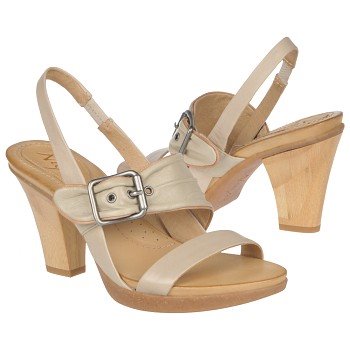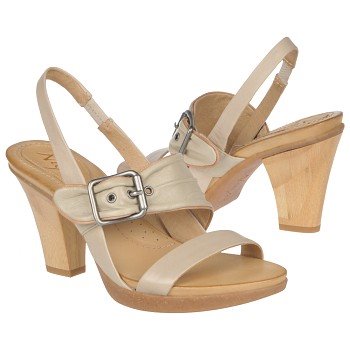 So, we've already given you our top shopping pick for Earth Day 2010 but we thought it apt that today should be the day that we introduce you to another eco-friendly brand that is relatively new on our fashion radar.
Not so long ago, we were contacted about Naya – an earth-friendly shoe company that 'is the first step a woman can take to look good, feel good and do good for the environment.' Always intrigued about new fashion brands (and especially shoes, might we add), we jumped at the chance to test out a pair from the Naya range and see first-hand the benefits of choosing style with social responsibility.
Having looked at the styles available, we opted for the Alamosa slingbacks (pictured above). Not only do they have 5-star reviews across-the-board; they have a mid-height heel, which we've begun to embrace this spring, and they are available in Moonstone leather – the perfect tone to match our neutral wardrobe of the current season.
Naya's philosophy is that we should never have to choose between what looks good, what feels good and what is good for us and the earth, committing to the idea of softening our global footprint without compromising on style. We chose a simple sandal and while the style impact might be relatively low, the Alamosa is the perfect option for an everyday summer shoe when you want a bit of added height and unrivaled comfort.
And oh, how comfortable these shoes are. Thanks to the recent rays of sunshine we've been enjoying over the last few weeks here in Britain, we've had the perfect weather to test these babies out and not once have we needed to reach for those plasters, so often required upon purchasing new shoes. The natural cork and rubber footbeds are so wonderfully cushioned, ensuring that our feet have never once tired and the thick outsoles (made with recycled materials) and the 2 1/2 inch, sustainable bamboo heel make the whole shoe incredibly lightweight and easy-to-wear.
One thing we would say is that the sizing comes up a little big on this style so the slingback did tend to slip but the fact is, our feet were so supported by the (chrome-free) leather straps and buckle fastening, that this didn't actually cause any problem.
We were certainly pleasantly surprised with Naya and found ourselves often reaching for our Alamosa's, teaming them with summer dresses and short skirts. If you're looking for sustainable footwear or are in need of comfortable, durable sandals this season then Naya is certainly worth a look. The spring collection contains everything from heels to gladiator-type flats and colourful wedges and if any of the other styles are as comfortable as the Alamosa, then we're definitely after another pair!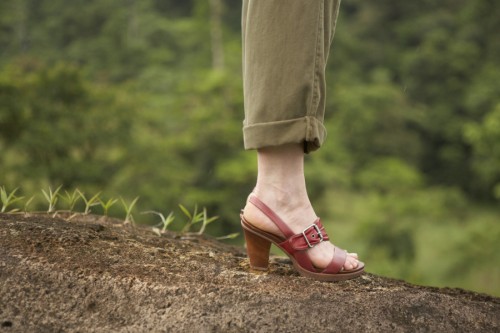 The Naya range is available to buy at Shoes.com and to celebrate Earth Day's 40th birthday, Naya and Shoes.com have teamed up with John Denver's Plant-it 2020 non-profit foundation to plant one tree for every pair of Naya shoes sold within the month of April. What's more, shoes.com will also plant a tree for every pair of Naya shoes bought on its site today!
As if we needed another excuse to go shoe shopping…
Other stockists include: Zappos, Piperlime, Nordstrom and Dillards.