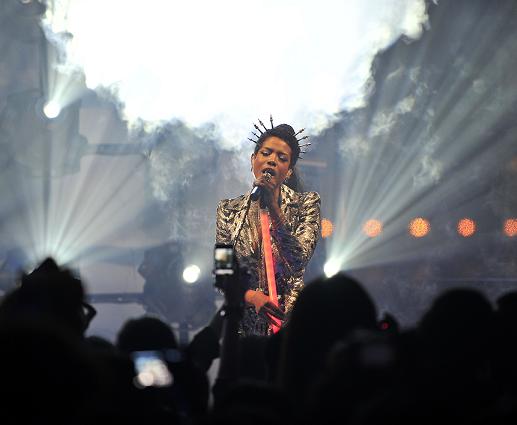 Doing her best to keep firmly on fashion's radar, Kelis made a quick trip to Shanghai this week to celebrate the opening of Christian Dior's sparkling new store with a guest performance – or five.
A special request, we might add, from John Galliano himself. And there she sang a selection of hits to a star-studded crowd, including Dior favourites Cherlize Theron and Marion Cotillard, as well as achieving an impressive three-outfit change – all Dior, of course.
But that's not all that went down at the Dior party, oh no. The fashion house also presented its summer 2011 resort collection with a runway show, where the screening for its short film, Lady Blue Shanghai – written and directed by David Lynch – was revealed.
And then there was the after party…