Last Updated on 1st June 2018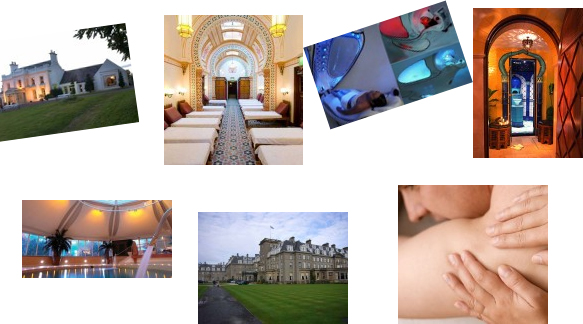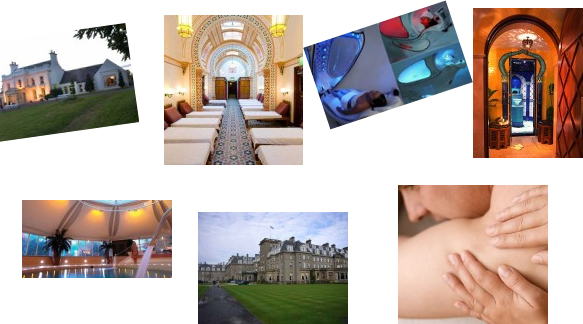 Four bank holidays in almost as many weeks has certainly left me feeling like 3-day weekends are the norm! But, whilst they may be deserved and lusted after like a 6 foot poster of Channing Tatum – reality is about to kick in as the last 3-day weekend for several months approaches!
Here at MFL, we've decided that the weather can't be relied on to plan a boozy bank holiday barbeque, so instead we're all going to head off to the world of rest and relaxation – aka spa!
So you can do the same – without the headache – we've scoured through thousands to bring you the best!
The Country Get Away
Even seeing fields and cows grazing is enough to take my mind far-far-away – so what better way to relax then by spending a weekend away from civilisation (but not mobile phone reception) and letting your hair down amongst the flowers, fields and massage therapists!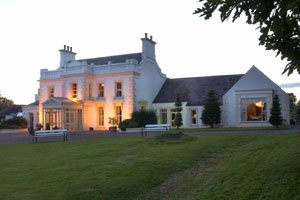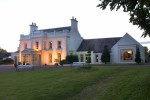 Galgorm Resort and Spa: Forget staying in a hotel, or a tacky BnB, here you can stay in private log cabins and cottages, set along the river Maine and surrounded by acres upon acres of countryside! But your 'natural' get-away doesn't stop there! With a spa therapy centre designed with the outdoors in mind, you'll find peace and tranquillity at the fingertips of your masseuse as well as in the local stone and natural wood that you're surrounded with!
Easthorpe Hall Health and Beauty Spa: Set in historic grounds, the view alone is enough to take your minds away from weekday worries!! Take advantage of their special 'Budhy Beautiful' package this bank holiday and enjoy food inspired therapy, where chocolate goes from forbidden sin to vital ingredient! Oh and you don't have take our word for it – this is is a multi national award winning spa!
Best Budget Spa
Times are hard, we know – and spas are an expensive treat – especially if you want to get out of the city!! As a general rule, typically on places like www.lastminute.com or www.spabreak.co.uk expect to pay £99 per person for a one night spa break which includes three 30 minute treatments, full use of the spa facilities, three course dinner and breakfast! But be wary of mon-thurs deals "prices FROM…", set menu meals (for vegetarians) and minimum party/night bookings! But! Like every rule, there are exceptions!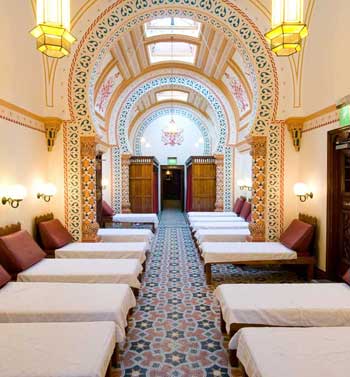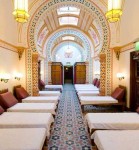 Turkish Baths and Health spa in Harrogate: This magical place is not only an authentic Turkish bath (with all the trimmings – 5 different rooms to help you cleanse, relax and unwind and well as optional treatments), but priced at  £15.50 for a single admission there really is no reason to stay away!
South Thames College Beauty Therapy Centre: This isn't quite a spa-getaway – but, it's cut price spa treatments. Beauty therapy students help you unwind, whilst being supervised by fully qualified and trained tutors. At ?6 for a 90 min aromatherapy massage, I wouldn't care if it was done by a donkey!!
Strangest spa
Done the run-of-the-mill spa? Or if countryside bores you after about ten minutes of looking into vast emptiness? Or do you want to try something new, not-traditional and non-descript!! Strange spas may not be in abundance…but strange treatments certainly are! Check out the flotation pods at The Float Spa.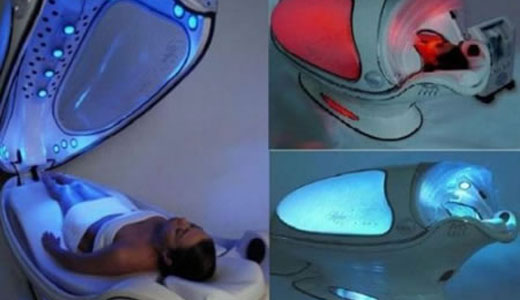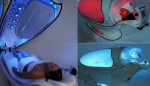 Med-Spa in Turnbridge Wells: This back-to-the-future spa takes things away from the traditional massage and more towards a Michael J Fox experience. They claim to get rid of not only spots and wide pores, but thread veins and wrinkles by zapping your skin with LED lights and IPL lasers!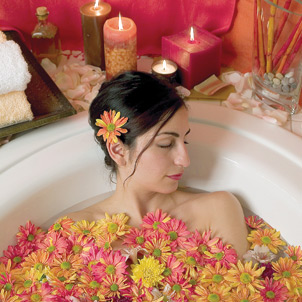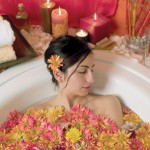 Shymala Ayurvedic Spa: It's not only a spa, it's a way of life! Using traditional and not so common-place treatments here they aim to relax your body and give your mind new direction by incorporating spa behaviour into your lifestyle! A typical massage uses a bag of rice to rid you of your worries!
Sexiest spa:
I can just hear my other half at the suggestion of a spa "but honey…it's a girl's thing", but the thing that men don't realise is that a sexy spa treatment can give your dirty bank holiday weekend just the up-start you didn't know it needed!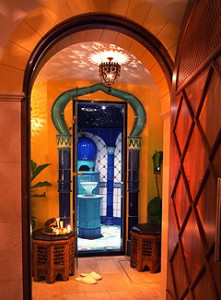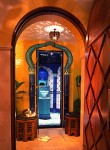 Elemis: This world class spa has one treatment that's really caught our eye – The Exotic Steam Rasoul. It may not be a weekend away, but it's the perfect start to a sexy weekend. You and your partner spend a couple of hours under a star lit ceiling, by an artificial waterfall, rubbing mud on each other. The mud may be icky – but you're soon discovering new ways to play in the mud!!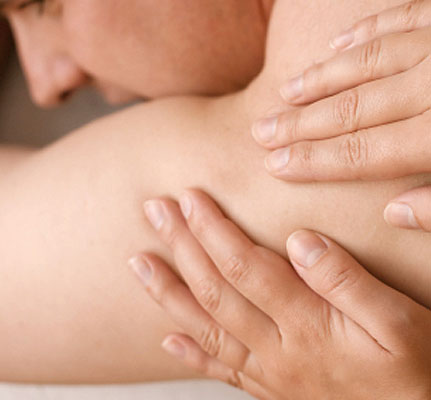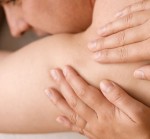 Myhotel, Chelsea: I think the name of this treatment says it all – "touch, tease and taste" well being Jinja workshop! This is a spa  'experience' that you teach you and your partner how to truly please each other! Because it combines both eastern and western techniques – even Samantha Jones is sure to learn something!
Family Friendly Spa:
Just because you have kids in tow, doesn't mean you have to miss out on a spa break! Many spas cater for children – and places like centreparcs have made a whole industry out of it!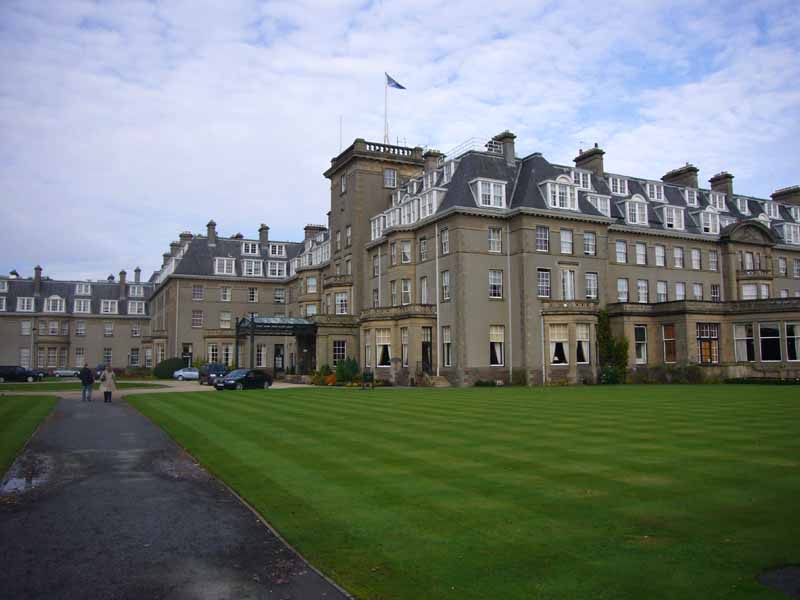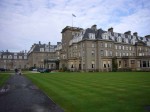 The Gleneagles Hotel: This luxury hotel doesn't only have a top of the range spa, but a gold course and "The Zone" – a special recreational centre for kids! Got a little girl who keeps on stealing your high heels and lipstick? Don't let her miss out on the "Little Miss" spa experience!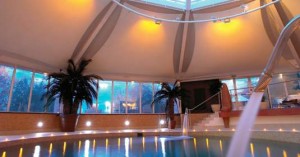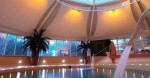 The Vineyard at Stockcross: This is a spa designed for friends, family and couples to enjoy together – spacious suites and treatments have been to created for a shared experience. At the Genius behind this idea hasn't forgotten about the children –  "Early Starters" Spa Treatments are available so the little ones can be part of your peace of mind.