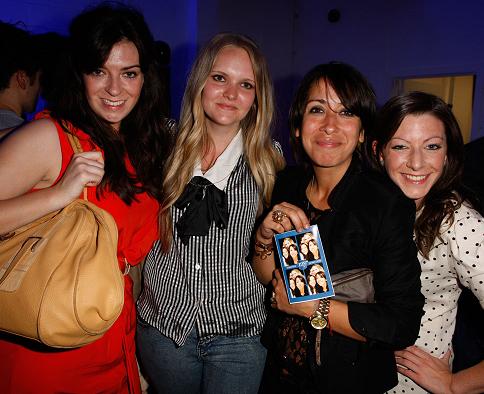 Well would you look who it is. Avid readers will already know about my-wardrobe.com's Denim Bar pop-up shop, but what did MFL get up to when we trotted down the denim carpet Wednesday night for the launch party?
First on the agenda: shopping. Well, sort of. As this season's selection of denim styles hung from giant balloons, lined the bar and made comfy cushions for bar stalls, we couldn't help eye up our favourite jeans for spring – sadly, it was strictly men's only, but it brought a whole new meaning to the term 'boyfriend jeans'.
Surrounded among the very best in men's fashion and the industry's elite – all lit up blue, for added denim drama – we shimmied our way over to my-wardrobe.com founder Sarah Curran who, after piling with us into the makeshift photobooth, told us how pleased she was with the place.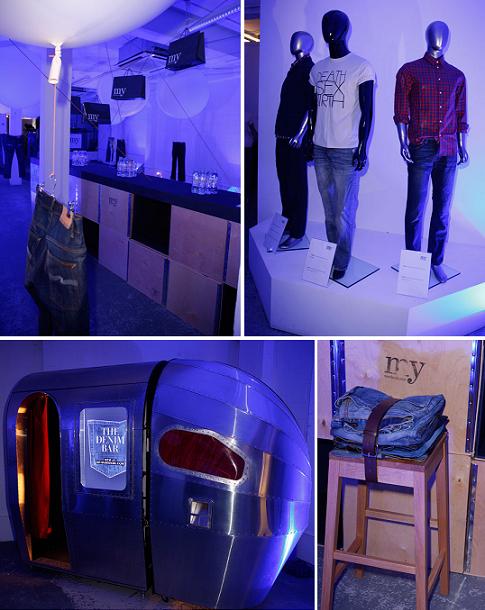 "We are thrilled with the success of the launch of our pop-up Denim Bar, created by the creative genius Mark Lawson-Bell," says Sarah. "It's been a phenomenal year for my-wardrobe.com with the launch of our menswear site and now new features such as the Denim Bar will only add to the experience online."
If you haven't had a chance to visit the urban-cool my-wardrobe.com Denim Bar pop-up store on London's Carnaby Street, we suggest you do so pronto – it won't be around after today. And as if you need more persuasion – expert styling service, hello? – you'll even be treated to a deliciously potent cocktail.
The my-wardrobe.com Denim Bar is at 38 Carnaby Street, London, until this evening.