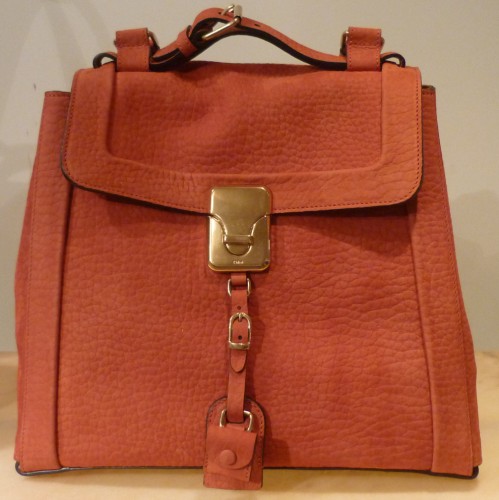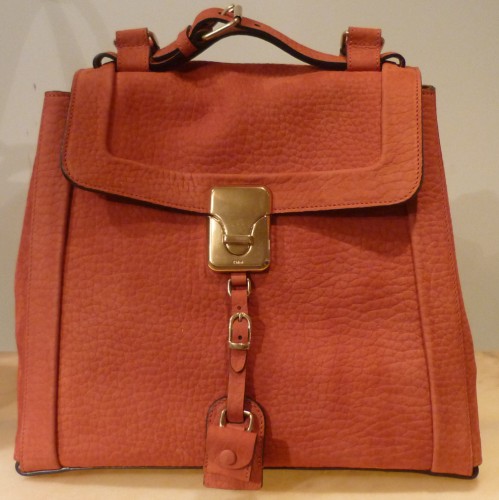 We were just a tad excited to be invited to the AW2010 Chloe press day and were even more so when we arrived and got to sneak a peek at the (drum roll please…) Darla shoulder bag – the most recent addition to the Chloe family.
Pictured above and just below, the Darla nods to a 60s aesthetic, with a refined and elegant style that captures the feel of Mulberry's Bayswater or Hermes' Birkin. Available in a broad colour palette and a range of luxurious fabrics including box and nubuck calfskin, the chic Darla is sure to be the go-to bag for stylish women on the go. While the 'it bag' may be seen as a thing of the past, the traditional-looking Darla looks to be stepping in, affirming itself as the new bag to take notice of.
The terracotta and deep purple versions were our top picks for the coming season, while the calfskin (treated like leopard print pony skin) goes for ultimate luxury that begs to be touched – and is perhaps more of an acquired taste.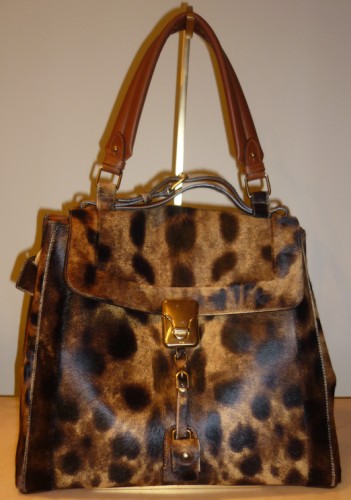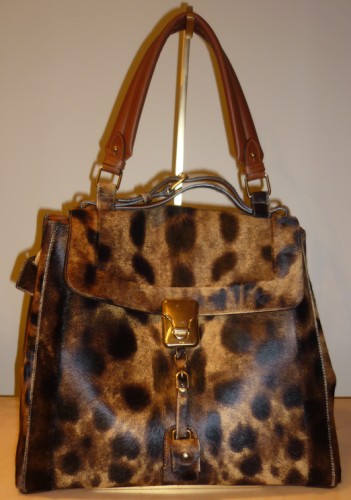 The popular Sally style has also made a welcome return in the same fabric as the Darla, offering an evening bag alternative to its travel-inspired sibling.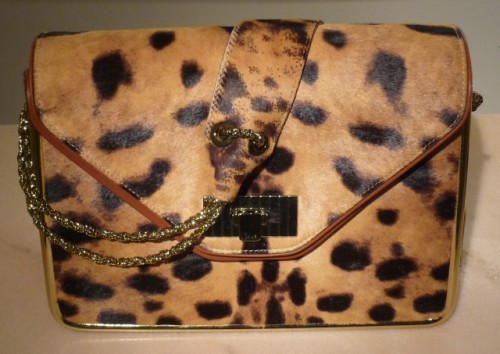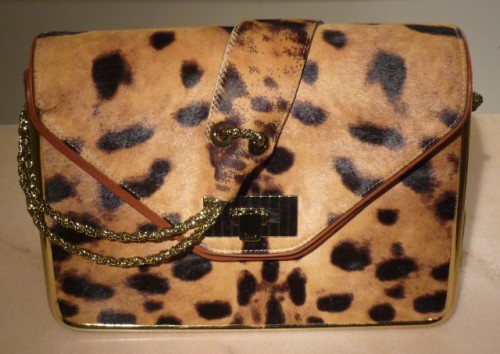 Whilst the Chloe bags ultimately stole the show, most of the presentation was actually reserved for the fashion house's youthful, secondary line: See by Chloe.
With shoes, bags and a selection of clothing on show, we were especially excited to see that the younger brand has kept hold of that fun yet feminine personality throughout the entire collection.
With sleek, heeled chelsea boots, over-the-knee suede boots and wooden wedge slingbacks forming a portion of the shoe collection, See by Chloe look to be acknowledging the trends of recent seasons (and even spring/summer 2010 with those clog-like wedges), in-keeping with the brand's simplicity and overall style.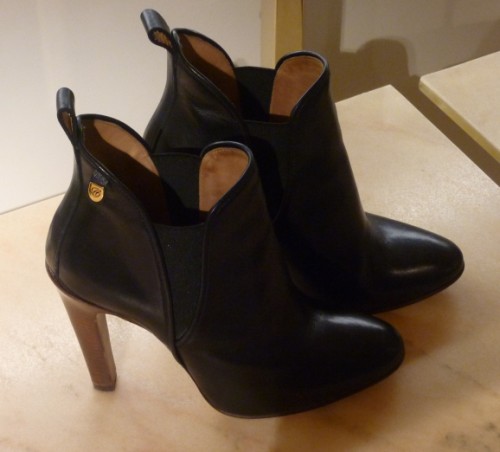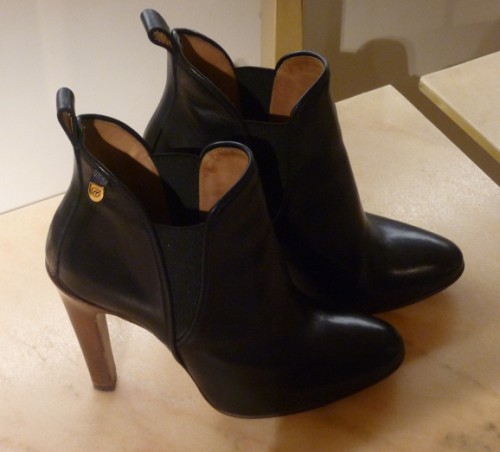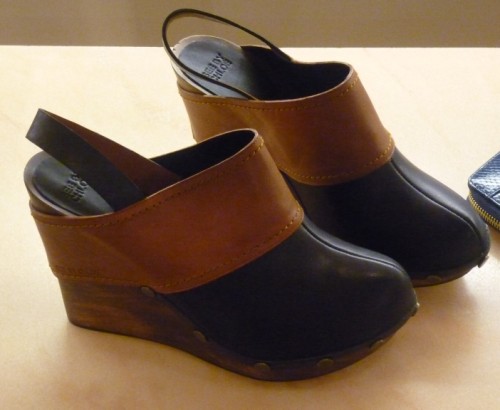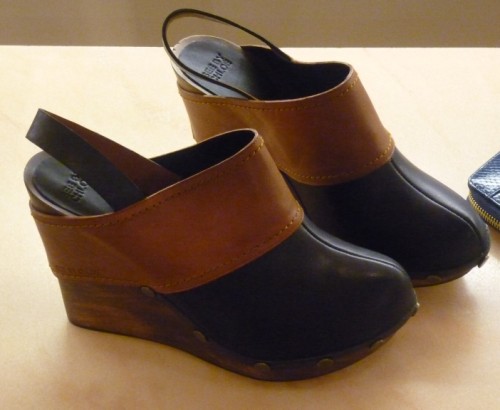 A large part of the range includes an array of bags, purses, belts and boots in block colours, featuring twist bow details, outlined with zip teeth to give an edgy slant to a girly idea. The detail is even repeated on a simple black cardigan, making this one of AW2010's most defining features for See by Chloe.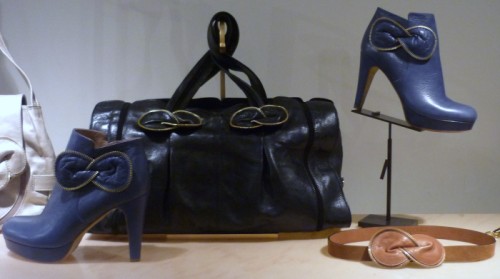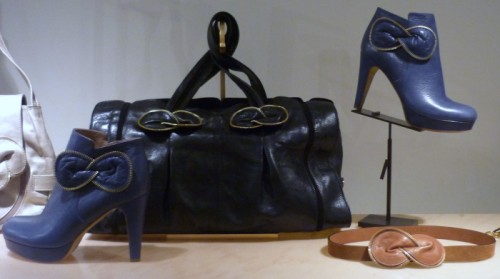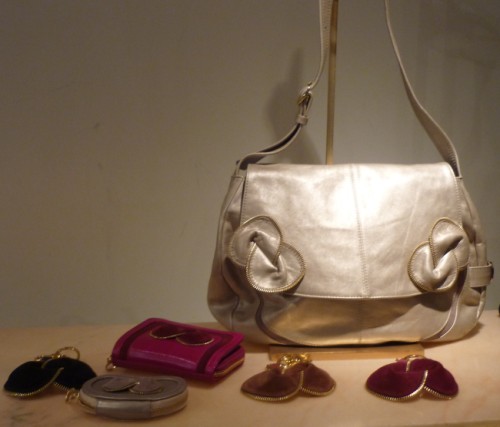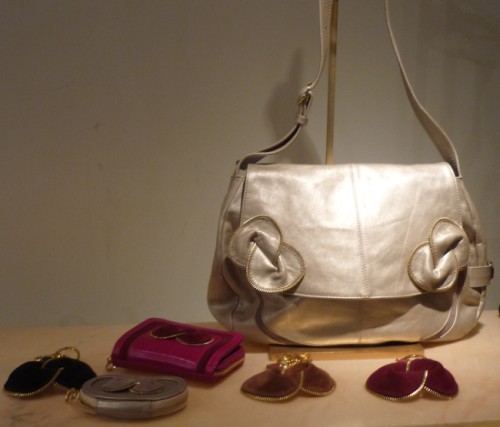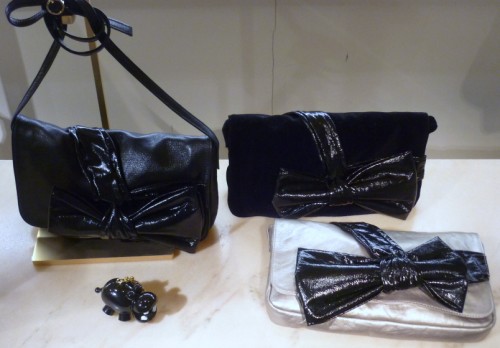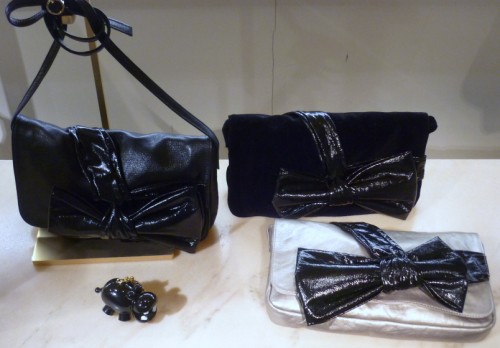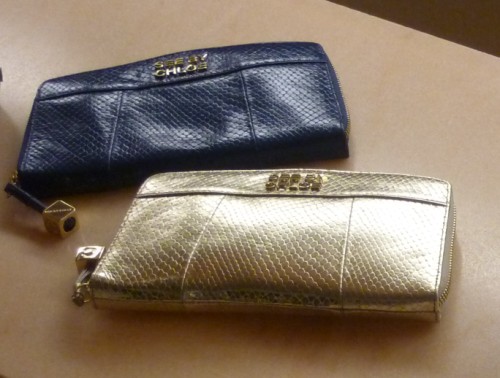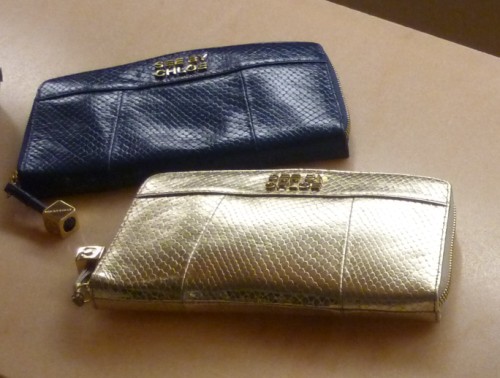 Other details include a more traditional bow feature on casual, flap-over bags in patent and metallic fabrics; as well as snakeskin effect clutches, bearing the brand name and a chunky, cubed zip pull.
Of course, See by Chloe would not be See by Chloe without its share of fun little keyrings. We're not normally ones to accessorise our keys in designer charms but the range of cute little animals on offer has got us wanting to change all that…
Complementing the kitsch key charms is an oversized shopper featuring a -would-be-scary-if-it-wasn't-so adorable – little monster, reminiscent of Giles Deacon's wackier (and furrier!) versions. This handy offering even comes with a helpful metal attachment, allowing one to hook their bag on a peg as it hangs from a cafe/bar table. Nice touch!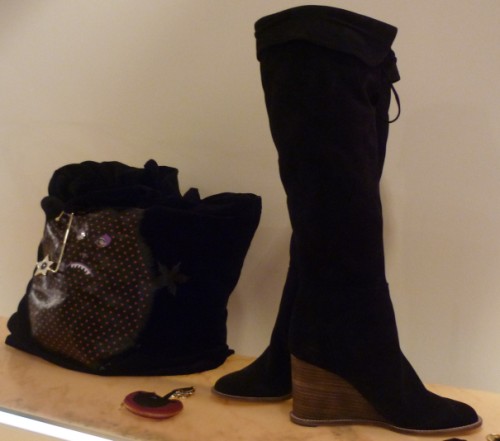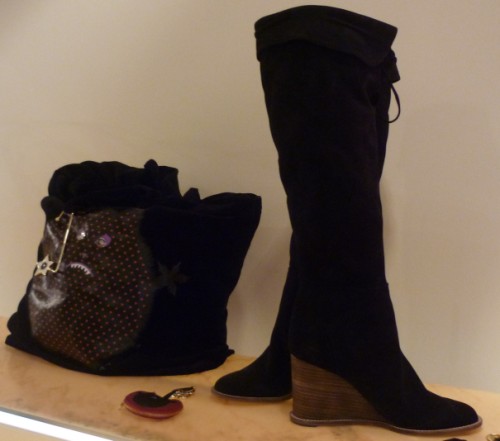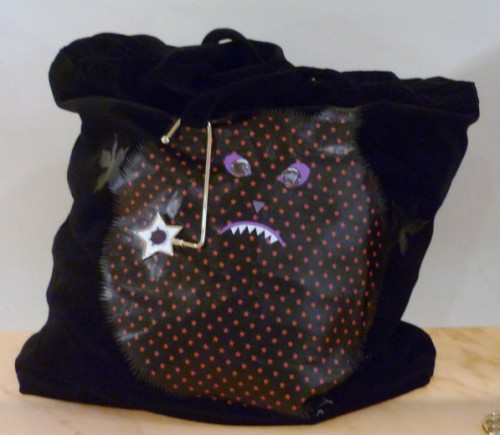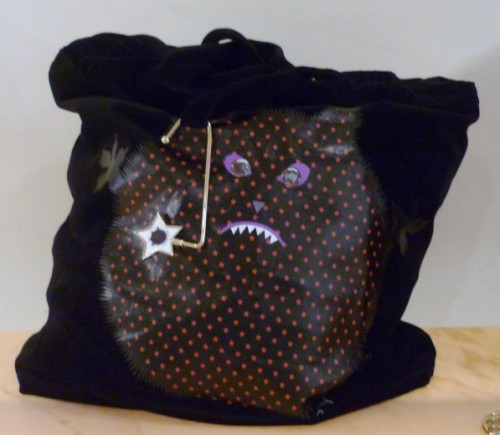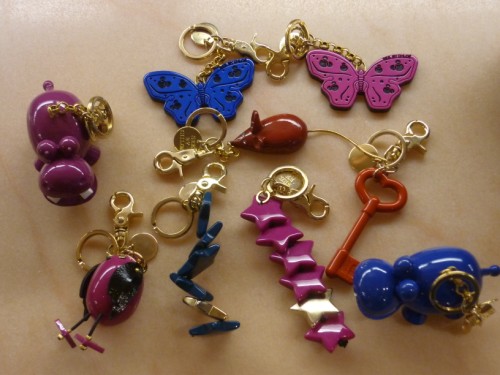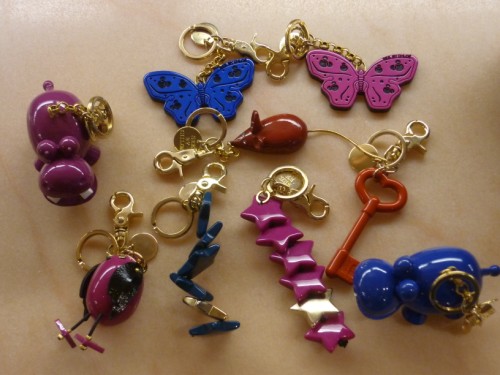 For the AW2010 clothing range, See by Chloe offers muted tones in a collection that mixes classic shapes with fun prints and alternative fabrics. The stand out piece was certainly the heavy cape coat, which evokes a British country heritage vibe with its quilted shoulder detailing and practical aesthetic.
Other notable pieces include the tailored grey shorts, perfect over thick black tights for the colder months; daring ribbed trousers in a mix of grey tones and the delightfully printed tee – for which See by Chloe is renowned.