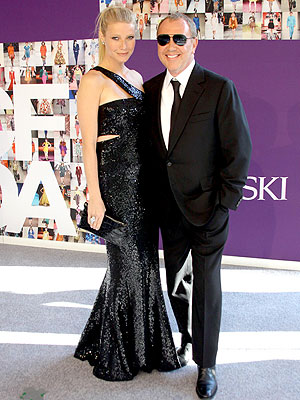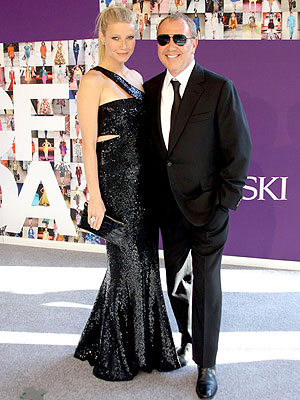 His Lifetime Achievement Award at this year's CFDA Awards may have earned him a standing ovation, but that's not the only reason Michael Kors caught the attention of onlookers that night – his date, a certain Ms. Gwyneth Paltrow, made him the envy of many a man in the room.
Coincidently – or not – Kors dressed the actress for the night in a bespoke asymmetric black gown that he created especially for her in "one fitting," as he casually remarked. He is, you see, not only a fan of Iman, whom he championed for the Fashion Icon award at Monday's ceremony, but of Ms. Paltro too.
"My favourite thing is a woman who knows what works for her. Comfortable in her own skin. She wanted to be glamorous and comfortable," he told People.com. "I've known Gwyneth for a long time. She gets more and more beautiful. She's a woman who can juggle everything and do it all beautifully, perform onstage and screen, a great mom, great wife, great business woman.. .. and she's curious."
Some girls have all the luck.