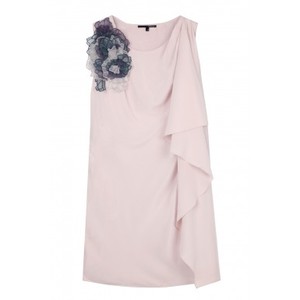 We can't get enough of the My-Wardrobe sale. Having already picked out our top five pieces, we keep finding ourselves getting drawn back for more…
This silk shift from Armand Basi is the latest item to have caught our eye. With its grecian-style, waterfall draping and the delicate navy and green leaf embellishment on the opposite shoulder, this simple mini is transformed from an on-trend pastel dress, into an unusual and more formal piece; just the dress for Ascot!
£332 £232 from My-Wardrobe.