Last Updated on 22nd June 2010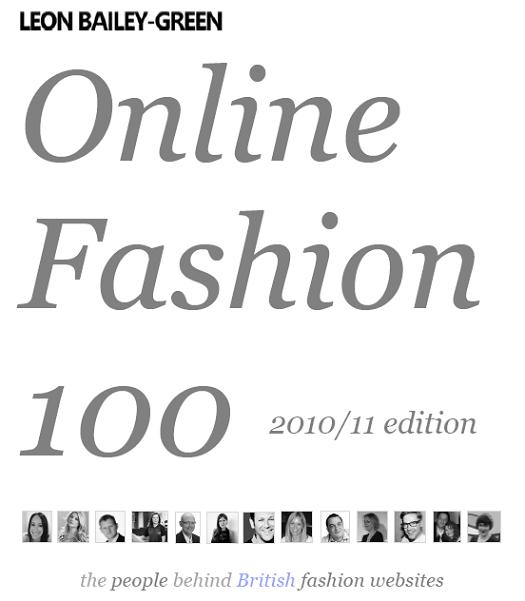 If you work in the online fashion industry, or spend your life wishing you did, chances are you'll already know about the Online Fashion 100. It's an e-book recognising the 100 most influential figures in the online fashion industry – and this year's edition has just been released.
Spanning all areas of online fashion including retail, editorial, magazine, marketing, blogging and technology, the Online Fashion 100 – set up by industry guru and MFL friend Leon Bailey Green – highlights this year's key players that are making the industry boom.
And, with an expert panel including the likes of the Telegraph's Hilary Alexander (all-round fashion legend to you and us), professional shopper Denize Hewitt (yes, that is her occupation) and technology journalist Kate Russell, those who made this year's shortlist should feel particularly proud.
So who made the cut?
We were pleased to see Sarah Curran, founder of my-wardrobe.com and Natalie Massenet, founder of Net-a-Porter included in this year's edition, as well as fellow blogger friends DisneyRollerGirl, Susie Bubble and Steve Salter. Sir Philip Green was also honoured for his ever-impressive Arcadia empire, as was Selfridges director Peter Robinson, who was recognised for Selfridges' new ecommerce website.
You can find out who the other 93 names are by downloading the Online Fashion 100 ebook here.