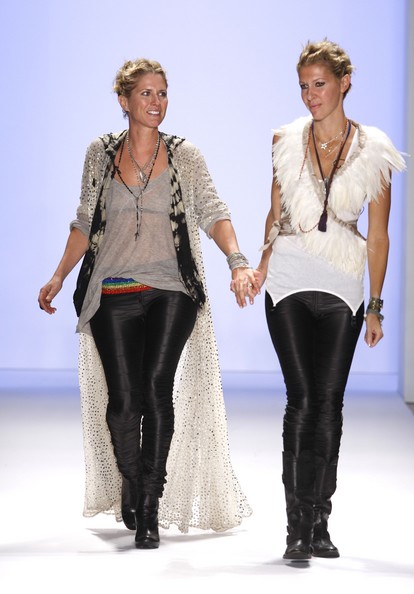 Fans of Sass & Bide this side of the pond could be able to get hold of the laid-back Australian label a whole lot easier soon – the design duo behind the brand are expanding, and first stop on their to do list is a flagship store in the UK.
After recently moving their ready-to-wear runway to show at London Fashion Week, much to the satisfaction of British fashion fans, the pair have grown rather fond of the city – so much so, in fact, that they're keen to set up home in the capital.
"We've been expanding so fast over the past few years and we're looking at the UK next," Heidi Middleton and Sarah-Jane Clarke, the design duo behind the label, told Vogue UK. "Our ceo is due to come out to London with us in September and we'll discuss a site then. At the moment we're looking at Dover St but nothings confirmed yet. Hopefully if we talk about it enough it'll happen sooner."
And the reason, they say, that their so keen to bring Sass & Bide to the UK is because their design aesthetic is more in-keeping with British style than it is US or, dare we say it, Australia.
"In London we can be ourselves and it just works," said Middleton. "It the US we have to tone it down and explain it more – here we can just be. We love coming here to do research; it's such an inspiring place. The old markets are incredible places. There is such a strong creative energy and sense of freedom in London that you don't find in Sydney or New York. We're very excited to be coming here."
And rest assured, Sass & Bide, that the feeling is mutual.