Last Updated on 15th July 2010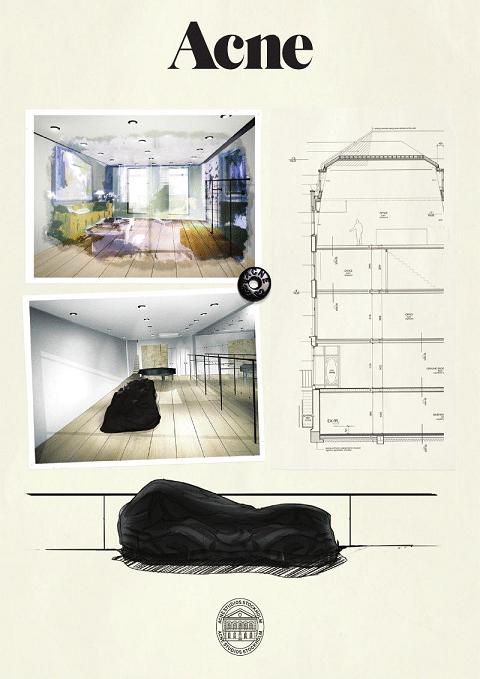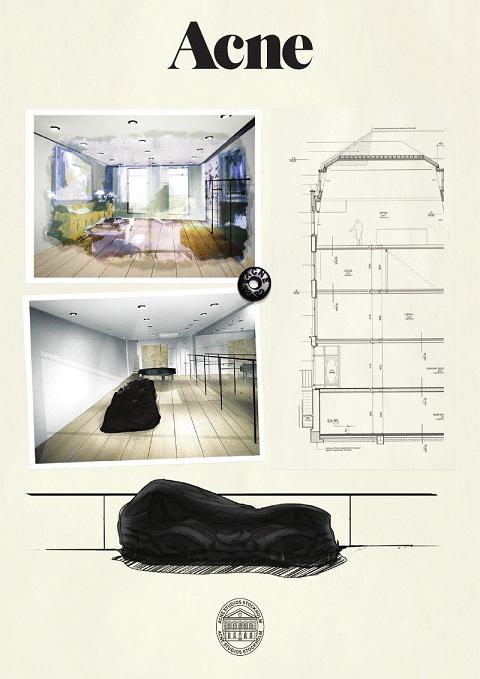 It was some time ago that Swedish label Acne first talked about housing a London store, but fast forward a year or so and it's finally landed. Fashion fans, calm yourselves – Acne's first ever London store is about to open its doors.
In about 24 hours or so, to be precise. That's right, the label's London store (or studio, as it prefers to be called) is opening to the public tomorrow, and rest assured that the wait was well worth it.
Taking over an entire Mayfair townhouse, the new studio spans four floors, each as white-washed as the next but with a different direction from the last – there's a floor for denim, a floor each for the men's and women's collections, and a floor for footwear right at the very top. And if you happen to get tired after all those stairs, there's even space for you to take a rest on a small outdoor terrace. An especially chic touch, we think you'll agree.
As well as Acne's own label, there's also work from collaborators – Husam el Odeh has created some jewellery pieces especially for the studio, and and you won't be able to miss the huge painterly canvasses by Jeremiah Goodman that line the walls. Oh, and the debut collection of streamlined fashion-forward furniture by the brand's head designer Jonny Johansson will also be available to snap up.
"Mayfair is just a beautiful name. And why a whole House? Ever since we formed ACNE we always talked about a house with different levels of creativity to house all of our artistic endeavours," says Jonny. "We have the house in Stockholm – a huge old bank once owned by the Wallenberg family and to be able to recreate that in Mayfair is one of my absolute dreams. The Studio will be more than just clothing, it will be a house of differing creativity."
Sounds good, non? If you're as excited as us and you happen to be in town tomorrow, we suggest you pop to give Acne's London studio a visit when it officially opens – it's at 13 Dover Street, London W1.