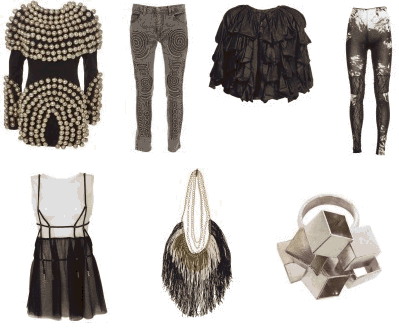 Topshop's popular EDIT boutique has returned for a 16-week run.
The boutique , which first appeared in February this year , features a hand-picked collection of premium international designers, and for the first time, we'll be treated to a selection of jewellery, too.
Expect to see clothing from ultra cool designers including KTZ, White Trumpet, Starstyling, Makin Jan Ma and NAKKNA, and statement jewellery from Husam el Odeh, Jenny Jenny, Sabrina Dehoff, Rheanna Linghamm, Emilie Morris and Claire Pain.
Whilst many of the designers are exclusive to the UK, KTZ, White Trumpet and NAKKNA will also appear in Topshop's EDIT boutique in New York.
The EDIT concession, which proved to be a massive hit in its first run, will arrive in-store in two phases to help meet the huge demand. If you're itching to get your hands on the collection as much as we are, don't worry, the first phase has already launched and will be available in the Topshop Oxford Circus flagship store until 25th October.