Last Updated on 27th July 2010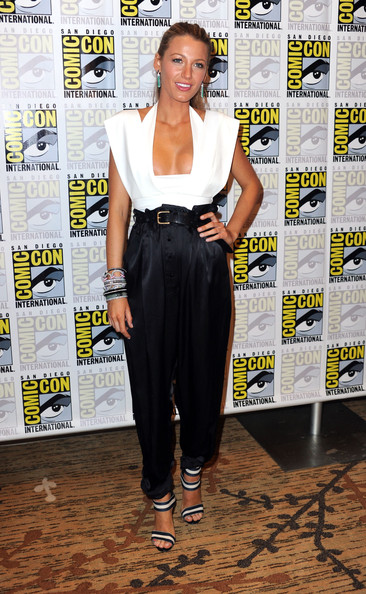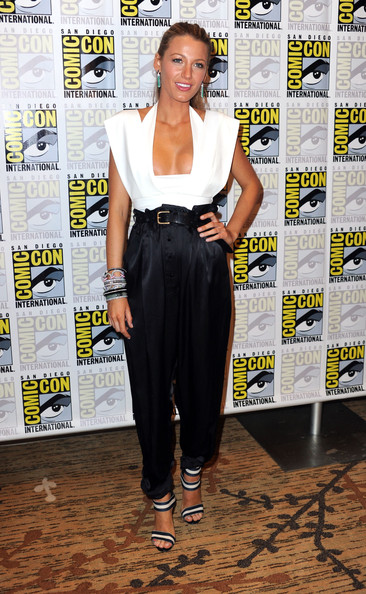 It's no secret that we love Blake Lively's style, but it's also pretty well known that she likes to make the most of her, er, assets, and she certainly made sure all eyes were on her chest whilst promoting her new movie Green Lantern at Comic Con over the weekend.
Championing British label Preen, the actress wore the Haulster Bra from the brand's resort 2010 collection teamed with its P.J. Pant – and one hell of a lot of cleavage to accessorise.
The problem for us is she's wearing some killer heels but they're not really getting the attention they deserve because we just can't stop staring at her bulging breasts. It's all a little bit awkward, really.
But lets draw our eyes back to the outfit for a brief moment, shall we? There's a bit of a fussy gathered waistband and, yes, they're a little bit pirate-ish, but otherwise we love the silk trousers – but the top, though well-structured and fabulously futuristic, shows a bit too much of Blake for us. She could probably lose the earrings too.