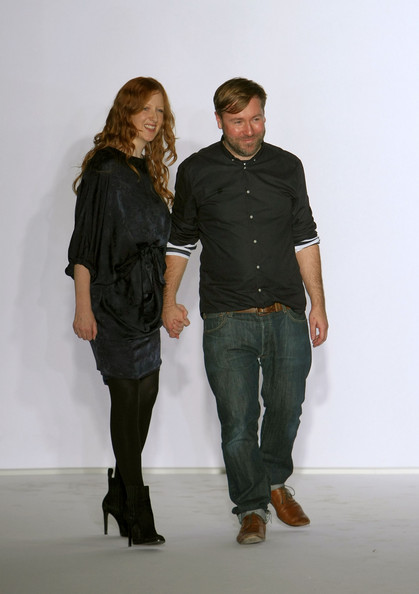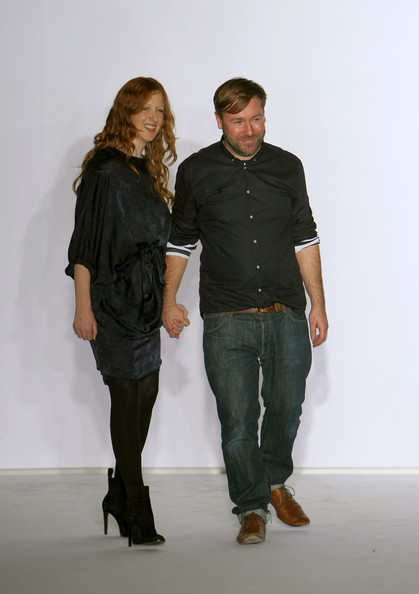 Preen's diversity is one of the label's biggest selling points – do you want some British rock 'n' roll with that cocktail dress? – but for design duo Justin Thornton and Thea Bregazzi, it would seem the label still has more to offer. Like a children's line, say.
Yes! After months of whispers and rumours, Preen is launching a kid's clothing collection next spring! And guess what it's called? Mini Preen! How cute! We apologise for these uncharacteristic exclamation marks but c'mon, this is exciting.
So, what can we expect from Preen's smalls? Scaled-down versions of the mainline, that's what (minus the posh frocks, sorry Suri).
"We're taking our time with it," Justin Thornton, one half of Preen, told the Cut. "We have a daughter who's nearly two, and Thea would like to literally do tiny versions of our clothes — like Mini Preen, minus the cocktail dresses."
"I want to design really cool, practical, easy pieces," Thea Bregazzi, Preen part two, adds. "Since having Fauve, I realised there is just not that much great children's wear out there."
Well, perhaps she hasn't seen Stella McCartney for GapKids or heard about Paul Smith's plans, but we get what she's saying.
Mini Preen's set to bow in time for spring/summer 2011 – no idea on prices, age ranges or where it'll be stocked yet, but we're sure there'll be more details towards the end of the year. Little bit worried that there's about to be a bunch of kids better dressed than us… unless, of course, we can squeeze ourselves in?