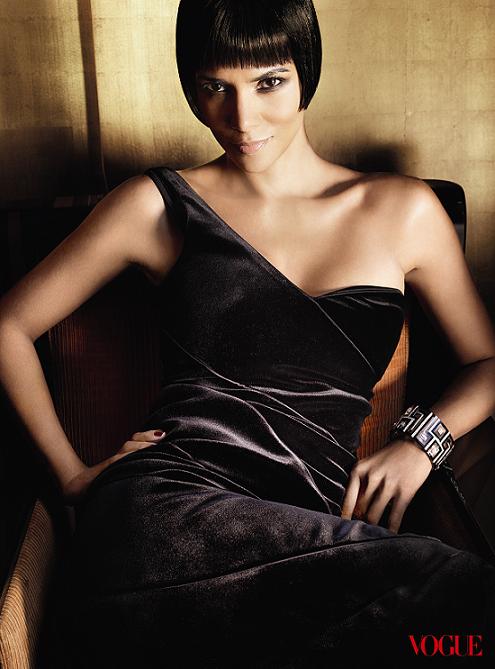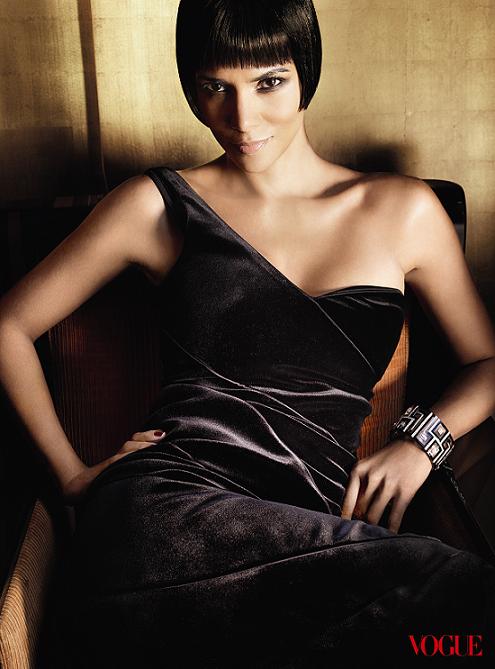 Can you believe it's been almost three years since Halle Berry has given an interview or appeared in a magazine? Well, gracing the cover of US Vogue's September issue, she's back with a bang – and we don't just mean her new fringe.
Shot by Mario Testino and sporting a sleek new 40s-style 'do, Ms. Berry looks beautiful in the way that only comes from being truly happy.
"I was burned-out with having other people tell the story about me that they wanted to tell," she says of her three-year silence. "I told my publicist, 'I'm not going to talk any more. I'm just going to live my life and be who I am.'"
Naturally, now that she's come to accept herself – something, she says, comes with age (but let's face it, who wouldn't accept a face and body like Halle's) – she's bagged herself a cover on the biggest issue of the year.
"What that means for a woman of colour and what that means in the fashion world, what that means to pop culture," she says, "there was no way I could say, 'No I'm not going to be on the biggest issue of the year.'"
And so, Halle gives an exceptionally honest interview in the magazine as she talks to writer Jonathan Van Meter about her daughter, Nahla, her breakup with Nahla's father, Gabriel Aubry, her love of being naked – if she had her way she'd take naked pictures every day – and the dreaded Oscar curse.
Check out the full feature on Vogue.com – it's a real must-read.