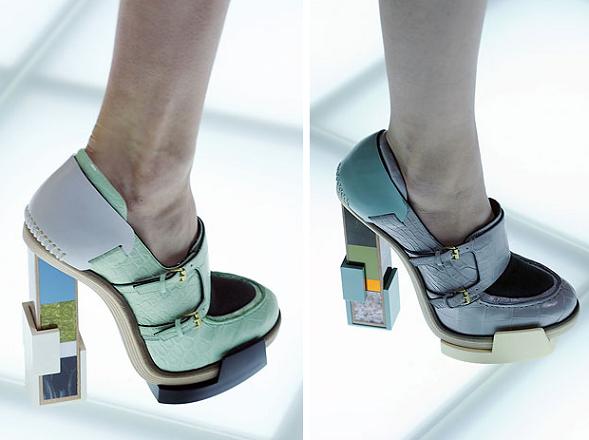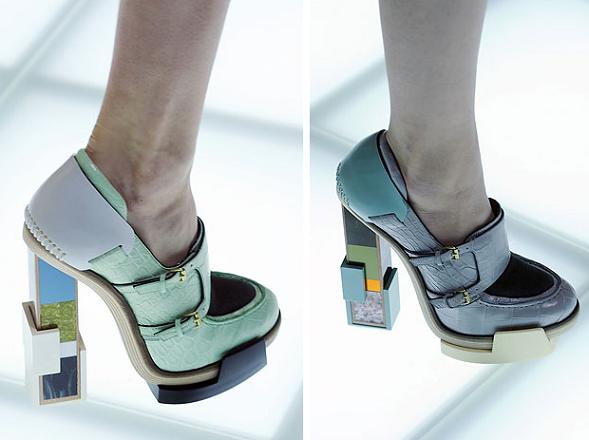 You don't need us to tell you that Nicolas Ghesquiere is the modern day definition of designer legend, but just in case any of you need convincing (shame on you), take a look at the shoe above – our case in point.
Is it a loafer? Is that lego? It's pure genius, that's what it is. In case you didn't know, heeled loafers are autumn's go-to shoe, but that doesn't necessarily have to translate as traditional, as Ghesquiere will tell you.
Full of architectural-inspired structuring fused with candy-coloured quirkiness, Balenciaga's block-heeled loafers from its AW10 collection are all we want to wear right now. Hell, they're all we want to wear ever. We're running short of ways to say 'WE LOVE THEM' because all we can do is gush, but gosh, aren't they the perfect example of art-meets-design-meets-fashion?
We loved seeing them on the runway against similarly striped knits, we love seeing them in the campaign on Karen Elson and Freja Beha Erichsen's feet, and we will love they way the slip into our wardrobe next month.
And if saying it twice means that'll happen, then all hail Balenciaga, creators of the perfect shoe.