Last Updated on 19th October 2013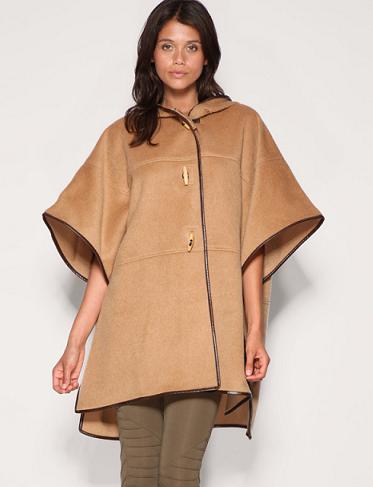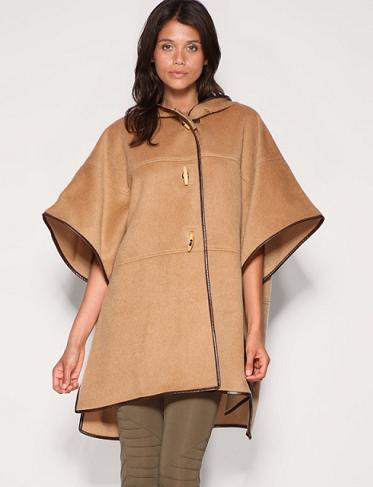 Ah, the cape, the answer to all our – yep, you guessed it – transitional wardrobe woes. Perfect for pulling on to keep the chill at bay when you don't want to be cosied up to your neck in sheepskin, and great for giving your hands the freedom to roam all the rails they like. Ah, yes, the classic camel cape is back, and this season, it's better than ever.
We love this affordable version from ASOS with its brown leather trim and wooden toggles to give the classic cape a contemporary twist – plus it's cropped sleeves and slouchy hood will come in handy for all your weather worries. But if your worries lie with looking like Little Red Riding Hood, take tips from us as to how to style your cape this autumn.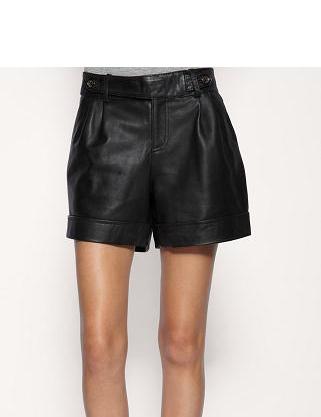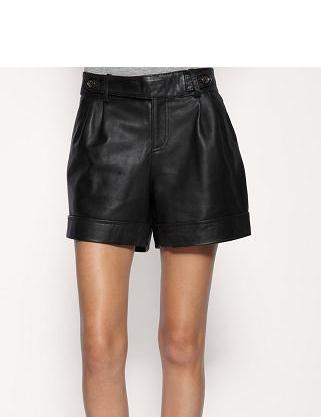 Urban Code Turn Up Leather Shorts, £100, ASOS
Toughen up a classic camel cape with a pair of leather shorts for cool city styling that's perfect for in-between days and pared-down evening dressing. We love the added turn-up on this pair by Urban Code which gives tailored leather a relaxed look.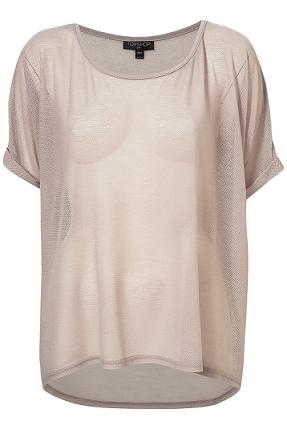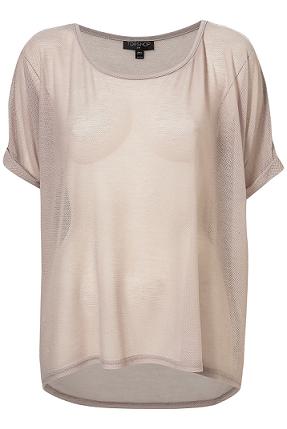 Airtex Roll Back Sleeve Tee, £18, Topshop
Balance out your tough tailored bottoms by tucking in a slouchy tee – this light grey one from Topshop with its perforated airtex and rolled sleeve keeps things casual and is a subtle nod towards spring's luxe sportswear.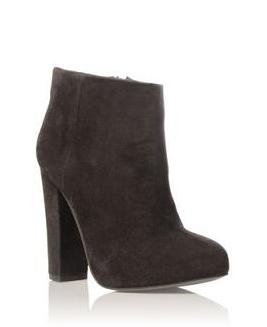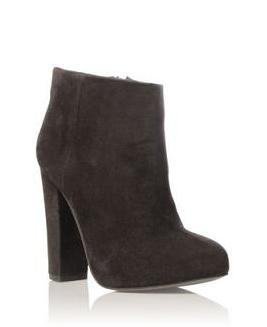 Carvela Smart Boot, £160, Kurt Geiger
A classic black boot will forever be a style staple in any girl's wardrobe, but a block heel brings these boots from Carvela bang up to date. Perfect for stomping around the streets or wearing to work, the soft suede will also add a cool texture to your outfit.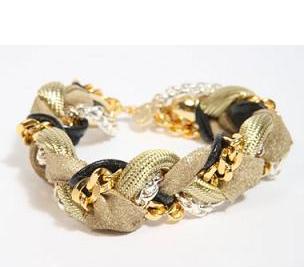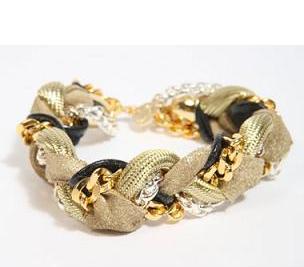 Caroline Baggi Gold Chain Bracelet, £105, Urban Outfitters
The cape's cropped sleeves are great for showing off some bling if nothing else, so add extra edge to your ensemble by finishing off with a statement bracelet. Caroline Braggi's gold chain bracelet fuses tonal textured ropes, luxe leather and chunky metal for the perfect balance of delicate and tough – plus, it's an online exclusive.