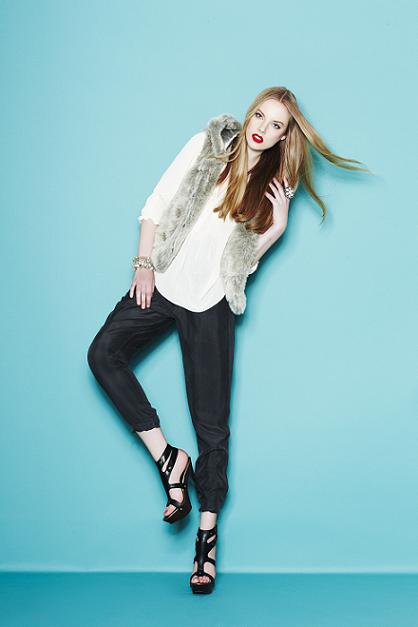 If you're looking for a new favourite fashion haunt that's gentle on the old purse strings, you're in luck – Forever 21, the US's favourite fast-fashion store, is coming to the UK to give trend-setters a taste of America's best-kept style secret.
Falling somewhere between Urban Outfitters and H&M, the brand's renowned for its catwalk-inspired pieces at ludicrously low prices, with stock (including women's, men's and accessories) landing in-store daily to make sure shoppers are never off fashion's pulse.
And it's got quite the celeb following too, we'll have you know, with the likes of Kristen Stewart and Kim Kardashian lining up as fans.
Thankfully, Forever 21's finally hitting our shores over here in the UK, with its first stores popping up in Birmingham's Bullring and in Dublin's Jervis Centre, both of which are set to open next month.
"We're really excited about Forever 21 coming to the UK," Larry Meyer, Forever 21's executive vice president, said. "We are sure that style conscious shoppers are going to love our fashions and our prices."
But if neither of the new stores happen to be near you, don't worry – it's launching online, too, at forever21.com.
Expect to snap up staple separates and autumn must-haves among the rest when the line launches in the UK and online next month.