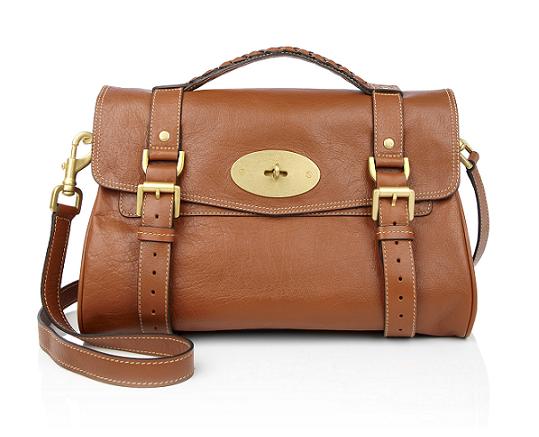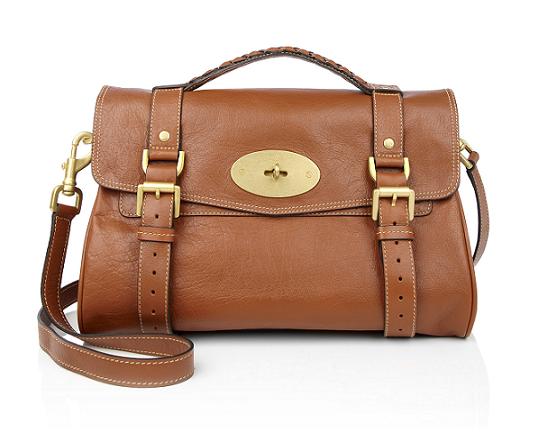 In years past, every season's had its 'it' bag – there's the Hermes Birkin, the Dior Saddle, Balenciaga's Lariat, Chloe's Paddington, Louis Vuitton's Murakami and arguably, perhaps, Proenza Schouler's PS1 – but one glance at more recent collections will tell you a different story.
For almost two years now, the 'it' bag has been made redundant – it's no longer cool to make a statement with a straight-off-the-runway designer piece, apparently. Well, that was until Mulberry created a little bag called the Alexa last September for spring/summer 2010 that's sort of thrown a spanner in the 'it' bag works.
So how comes a new 'it' bag's been born in a non-'it' bag society? Well, there's one word that's responsible as much for their fall as it is their rise – the recession. When the markets crashed two years ago, our first and, frankly quite natural, reaction was to stop in our tracks, hide our wallets somewhere we'd never find them and our bank balances somewhere more secret still. But a year down the line we were beginning to see the birth of investment buys – fast, throw-away fashion wasn't actually saving anyone any money. Long-term purchases made sense; they satisfied our penchant for an instant buy but became keep-forever pieces, too.
Needless to say with the 'it' bag being coined kind of cool again, a whole flurry of fashionistas have been queuing up to get their hands on Mulberry's hero handbag since – though at £695 a pop, their inherent popularity is still interesting. Waiting lists for the Alexa have, literally, hundreds of names chomping at the bit to be the first to scoop the new stock, meaning one thing: super record-breaking sell-out (yes, that's a technical term).
So high is the demand for the Alexa still, in fact, that the luxury label ran out of stock a few months back. You'd wondered why you hadn't been able to find the Alexa online recently, right? With each and every design being finished by hand, when Mulberry's bags go, they go for good – another pointer, perhaps, to the recession's greater effect on businesses.
"We haven't experienced such an anticipation and demand for a bag for many seasons, until the launch of the Mulberry Alexa, and it continues to one of the most desired bags for AW10," says my-wardrobe.com's founder and ceo Sarah Curran. "Mulberry's Emma Hill has created the now iconic style in a leopard print calf hair, patent leopard print and plum leather, but still two of the most popular styles continue to be the original black and oak leather. The versatile satchel style and iconic shape makes the Alexa an ideal bag purchase for the modern woman."
Luckily, my-wardrobe's just had a new delivery, so, y'know, if you're after a Mulberry Alexa, we suggest you make your purchase pronto.