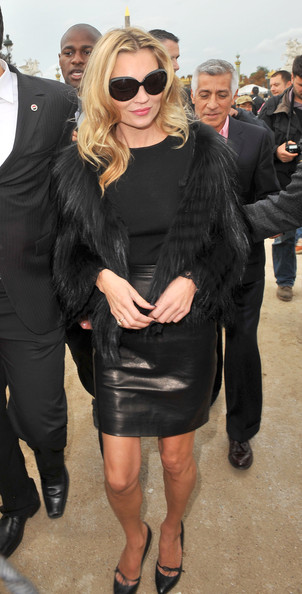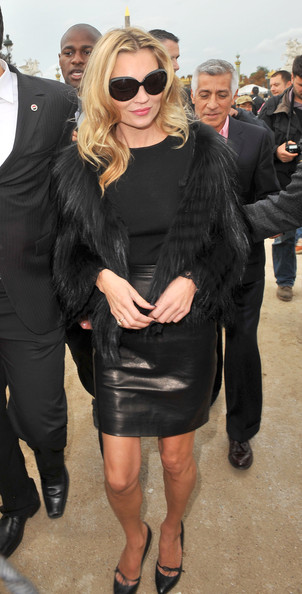 Kate Moss is undoubtedly the queen of British style – her effortless fashion sense teamed with her supermodel looks all add up to one ultra trendy lady – and at Paris Fashion Week she was certainly dressed for the fashionable occasion.
Opting to dress head to toe in black at the Dior spring/summer 2011 show in Paris, Ms. Moss looked sharp, fierce and (annoyingly) fantastic. The black fur shrug and leather pencil skirt –both by Dior – gave the outfit a welcoming contrast of textures, and her loose-fitting jumper adhered to her casual-chic taste while oversized sunglasses gave the outfit some much-loved star quality.
Primped, preened and polished, this mum of one was ready to embrace the French runway and all that John Galliano had to offer – and front row at Dior? We're too jealous for words.