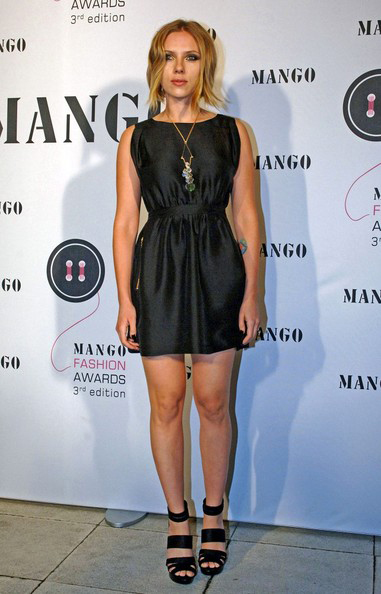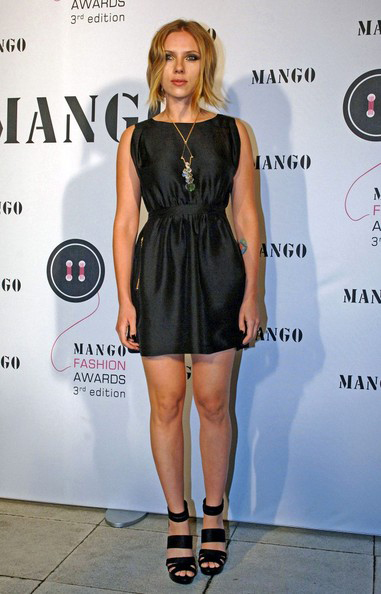 Lately, it seems the edgy bob has taken over Hollywood and proclaimed itself as the latest celebrity craze. For many, it's a haircut that can ruin a beautiful face, but for some it's the perfect tool to enhance your most enviable attributes -and for Scarlett Johansson, the dreaded chop has certainly paid off.
But enough about her new hair, we're more interested in that fabulous Mango LBD.
The actress wore the £79 bargain to the third El Boton Mango Fashion Awards in Barcelona on Wednesday, complete with black strappy sandals and a statement gold seahorse necklace, and dressed head to toe in black, Scarlett even finished off her new-found gothic look with a touch of black lacquer on her fingernails.
Though many have criticised her new-found hairdo, here at MFL we applaud the star for experimenting with her style. After all, long flowing locks do get a little tiresome after a while.