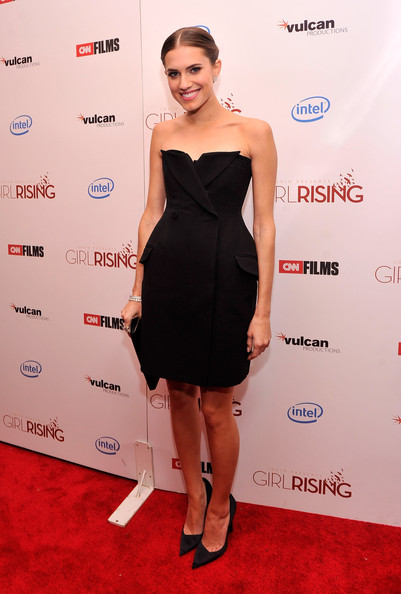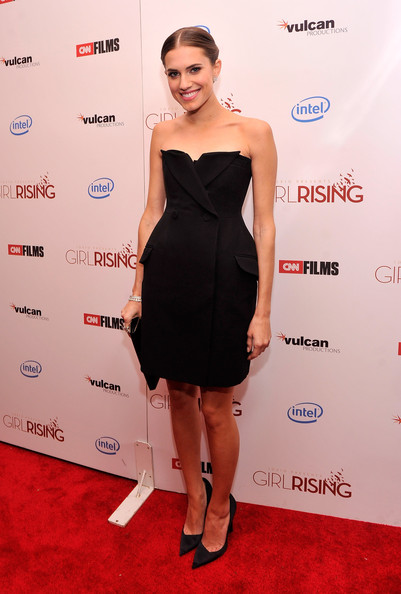 Our newest TV obsession is America's Golden Globe winning show Girls – we don't know what took us so long either – and we're particularly hooked on the off-screen sartorial choices of its leading ladies.
Allison Williams, who plays the part of Marnie Michaels, is the one of the show's token hotties, and it's not hard to see why thanks to her luscious locks, enviable bod and perfect skin (among other things). She can pretty much wear anything she wants, but we love how she kept things clean and simple in a trusty little black dress at the Girl Rising New York premiere.
(FYI – Girl Rising is an incredible, inspirational film directed by Richard Robbins, recounting the extraordinary stories of nine girls around the world – narrated by big-name stars like Meryl Streep, Anne Hathaway, Selena Gomez, Freida Pinto, Kerry Washington and Salma Hayek among others. Click here to read more about this must-see film… plus it couldn't be more appropriate for today, i.e. International Women's Day!)
If ever you feel bored of your little black dress, just look at this pic for proof that you can never go wrong with a trusty LBD. Sure, we might not all have access to this stunning version from the Christian Dior spring/summer 2013 collection, but the formula is still the same. Hair up, matching black pumps, fierce pose, winning smile – bam!