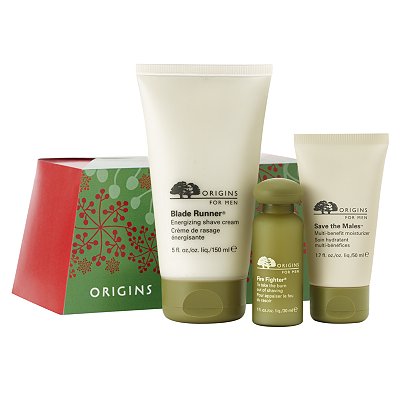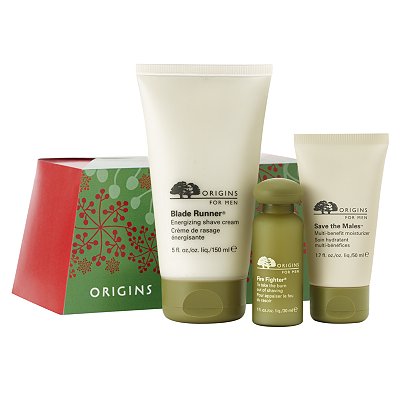 Even boys need a little pampering from time to time, so send your man something to indulge in with Origins' Express Male gift set – it's the perfect pampering treat for him this season.
They may not like to admit it, but boys too suffer from dry and irritated skin thanks to shaving and our up-and-down climate, so Origins has combined three of its best au naturale grooming greats and put them all into one nifty little gift box.
The set includes Blade Runner energizing shave cream, Save the Males multi-benefit moisturizer (ideal for post-shaven skin) and Fire Fighter, which will take the burn out of shaving and soothe his skin to back to softness.
We reckon he'll be addicted after just one use!
Origins UK Express Male, £29, available at Origins. BUY NOW!