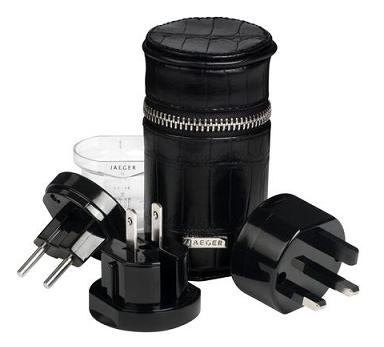 Promising to be an original gift, this Jaeger travel adaptor is one extremely practical yet suitably stylish present for your man this Christmas.
An ideal gift for globe trotters and stylish jet-setters alike, it features three power adapters housed in a luxe mock-croc leather zip-up Jaeger case to ensure he'll never be without power on the go.
If your man's always on the move – and loves an electric gadget to boot – make sure he keeps it handy in his suitcase or in the glove compartment of his car and he'll never be unprepared again.