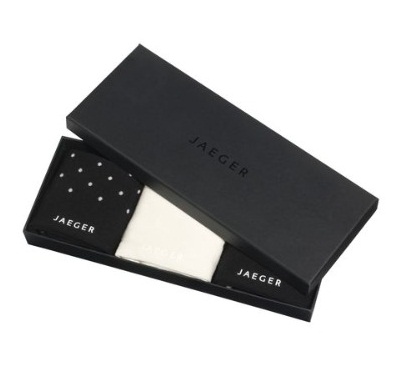 Every man needs some new socks, and this boxed set from Jaeger will keep his toes extra cosy this season – as well as making him look his sartorial best.
A perfectly practical gift for the festive season, the socks come in three monochrome designs – two plain (a black and a white) and one polka-dot – and we love the sleek Jaeger gift box they come in which adds a high fashion touch; a luxe finish for a simple but stylish gift this season.
It's an ideal token present and a signature stocking filler – who says his feet can't be fashionable too?
Jaeger 3 Pack Sock Gift Set, £25, available at Jaeger. BUY NOW!