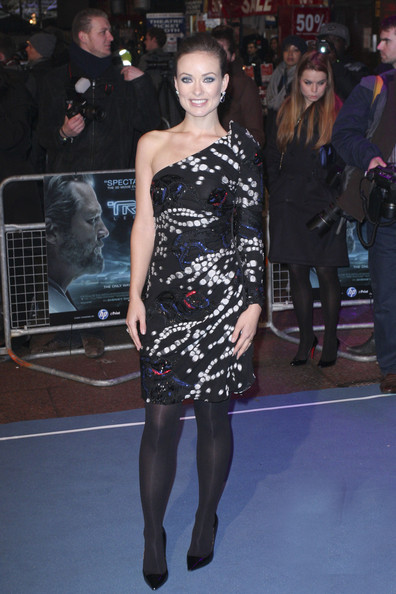 Whilst attending the Tron: Legacy UK film premiere in Leicester Square on Sunday, The O.C star Olivia Wilde looked effortlessly gorgeous in an Armani evening dress.
The one-shouldered asymmetrical mini dress flattered her slender frame to perfection, while doing its best, we're sure, to keep the cold London chill at bay – thank goodness for opaques is all we can say.
The printed dress came complete with dazzling red carpet-worthy jewels, and teamed with a chic slicked-back up 'do and stunning Stella McCartney heels, we couldn't ask for more.
Well done Olivia – America will certainly be proud.