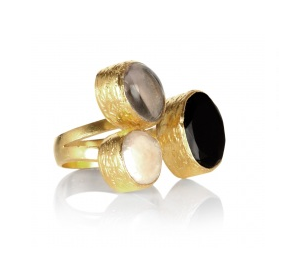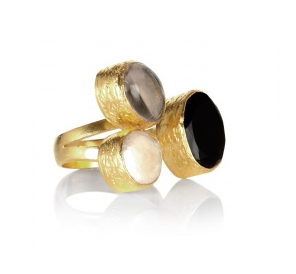 If you've left you're Christmas shopping until the last minute once again (like us), fear not, for my-wardrobe.com has your festive gift dilemma all wrapped up – not least with this stunning Aamaya by Priyanka triple Onyx ring.
This gorgeous cocktail ring is the ultimate offering in luxe jewellery with its triple stone signature – the striking onyx, pearl and kunzite colouring makes way for the perfect versatile day-to-evening piece of finger candy – and a perfect pressie for your loved one this Christmas at that.
So if you're snowed in or just can't face the hectic hustle and bustle of last minute Christmas shopping, you've just got time to sit back, relax and let my-wardrobe do all the hard work for you.
Aamaya by Priyanka Triple Onyx Ring, £157, available at my-wardrobe.com BUY NOW!