Last Updated on 21st March 2011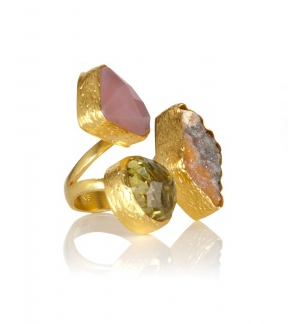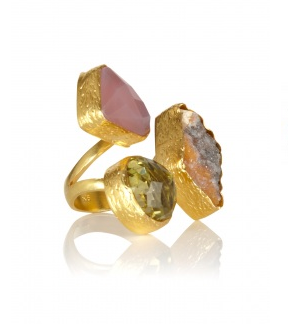 Some days when your feet are craving flats and your belly's begging for a smock top, it's difficult to feel glamourous. But a huge cocktail ring is just the answer to add a little luxe to the dullest of outfits.
This stunning triple stone ring from Aamaya by Priyanka will dress your hands far quicker than a manicure. Made of rose quartz, it's clever design makes the stones looking like they're floating around your finger.
Perfect with plain summer dresses or evening gowns, it's a statement piece that just begs to be complimented. And if you can't justify jewellery for yourself, it'd make a great gift for Mother's day (but something tells us you'll have a hard time handing it over).
Triple stone ring by Aamya by Priyanka, £157, available at my-wardrobe. BUY NOW!