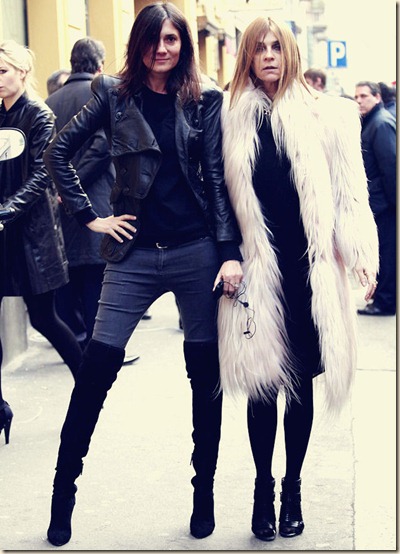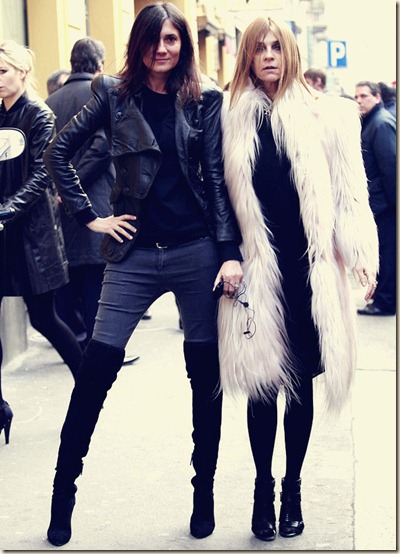 A month after Carine Roitfeld resigned from French Vogue there's still no confirmed replacement for her well-heeled shoes, but recent rumours seem to suggest there's a favourite – Emmanuelle Alt.
According to inside sources, the Vogue Paris fashion director is in pole position to become the publication's new editor-in-chief – despite some industry insiders' beliefs that she's not the right choice – and is currently sitting top of the ever-narrowing list of replacements.
But Alt's got competition, namely from Virginie Mouzat, fashion editor of French daily Le Figaro, who's tipped as another close contender and is still in the running to take over where Roitfeld left off.
Sadly neither were available to comment, but though, according to WWD, Conde Nast France insist a decision is yet to be made, sources say an announcement about the magazine's new editor is set to come next week.
Out of the two? Our money's on Mouzat. Keep those ears perked…