Last Updated on 20th October 2013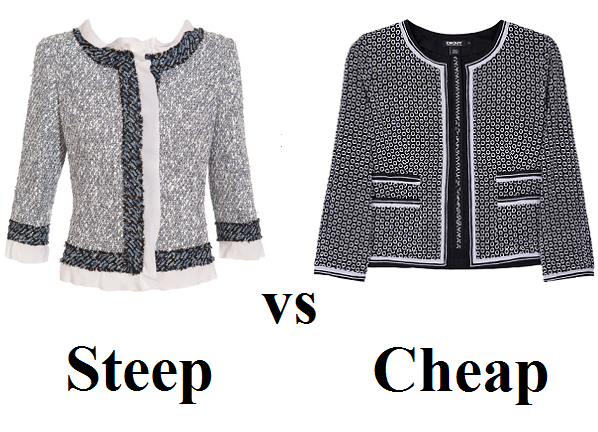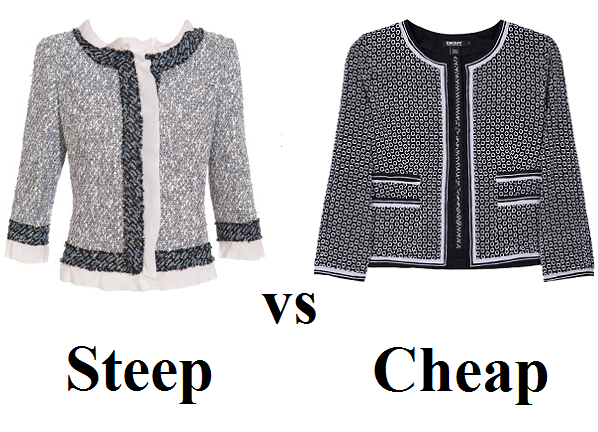 When it comes to classic style you simply can't beat a timeless bouclé jacket inspired by the iconic designs of the great Coco Chanel.
The signature monochrome trim detailing of a Chanel design is known the fashion world over, but naturally, such a high demand label will come with a hefty price tag – and this Oscar de la Renta boucle tweed jacket is no exception.
At £2,060 this desirable designer lust-have may well be too steep for most of us, but with its blue, navy and white design and ivory silk crepe trim, it's the ultimate elegant classic that will guarantee you look chic whatever the season – quite the timeless investment piece, non?
But for a cheaper slice of Parisian chic, head on over to ever-faithful my-wardrobe.com, where this exquisite Coco-inspired creation by DKNY lays in wait. With its monochrome eyelet detailing and bundles of vintage goodness, it's the perfect purse-friendly alternative – and at £147.00 you can't really argue with that.
Whichever one you go for, rest assured that classic 50s styling is one that never fades, so either way you'll be welcoming an ultimate staple into your new year wardrobe.
Oscar de la Renta Bouclé tweed jacket, £2,060 available at Browns. BUY NOW!
DKNY Monochrome Eyelet Jacket, £211 £147.00 available at my-wardrobe.com. BUY NOW!