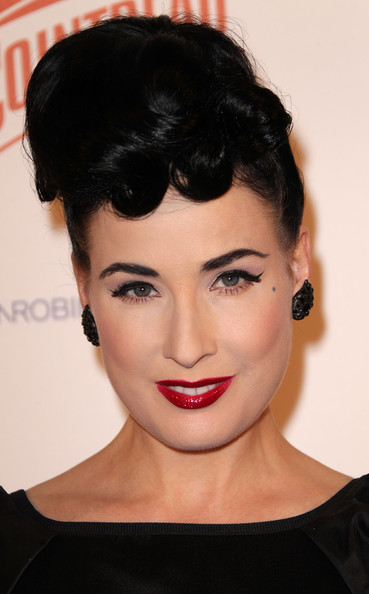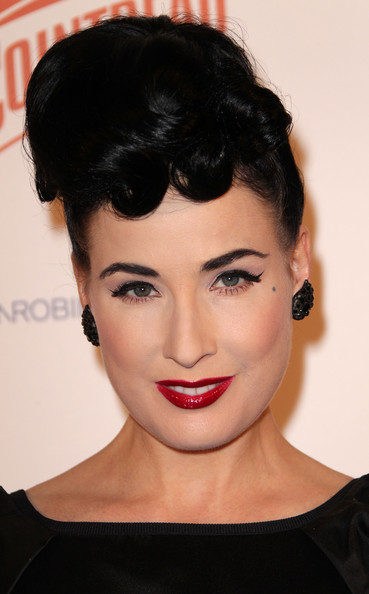 Performer, designer, author and actress – such are the endless talents of Ms. Dita Von Teese, and she's about to put that last one to especially good use when she make her small screen debut on CSI later this month. Time to set your TV's to record, Dita fans.
The burlesque beauty is set to play three – yes, three – characters in the hit TV series, including a school teacher (and Greg Sanders' love interest) and a French grandmother, in the episode called A Kiss Before Frying, due to air in the US in the coming weeks.
"It's great because it's a big episode, and I play my very good friend Eric Szmanda's love interest," she tells BlackBook. "Originally, I was just going to make a small cameo of some kind, but now I play three different characters! It's a great challenge for me, much different than creating and performing burlesque shows."
And, aside from displaying her acting skills, she'll also be performing her famous Dita Von Squeeze dance in an oversized Martini glass.
"Most of the cast and crew have seen my burlesque show," she says. "I couldn't ask for a better television debut, especially on such a great show, and there's a moment where viewers get to see a glimpse of my actual burlesque show."
Catch the episode when it airs in the US on January 20th.