Last Updated on 2nd February 2011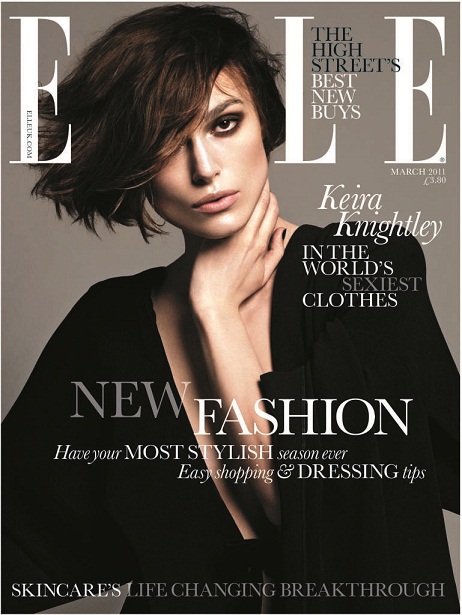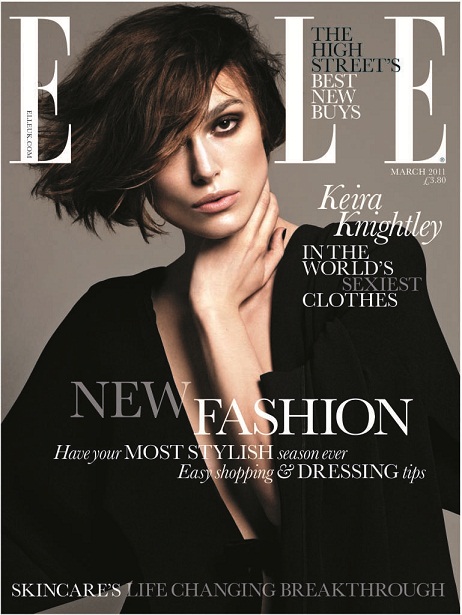 With her slender body, enviable cheekbones and high end editorial image to match, it's no wonder Keira Knightley has firmly sealed her place on the British fashion scene – and her latest scoop? The front cover of Elle magazine's March issue, clad in Tom Ford's highly-coveted debut womenswear collection, no less.
The Never Let Me Go star (which hits cinema screens February 11th) recently spoke to British Elle for an exclusive interview revealing her most intimate fashion thoughts and, more importantly, her recent collaboration with heartthrob menswear designer Tom Ford. But aside from all that, she also revealed her most expensive purchase.
You know that sheepskin Burberry coat she wears all the time? She actually bought it.
"My mum was like, 'You cannot spend that amount of money on a coat' and I was like, 'No, you're right I can't, I can't,'" says Keira. "And then literally it was months, months of thinking about it and thinking, 'I'm not going to do it, I'm not going to do it.' But then she said, 'Right, if you're going to buy it, you have to wear it all the time.' So I wore it every day last year and I'm going to wear it every day this year."
But, of course, there are still many perks to being one of the most coveted celebrities – for one, Tom Ford might just pick you to model his debut womenswear collection.
"I admire people who really live by that image," Keira says of Tom Ford, explaining that what appeals to her, in fashion, at least, are the stories (she is, after all, quite the book hoarder).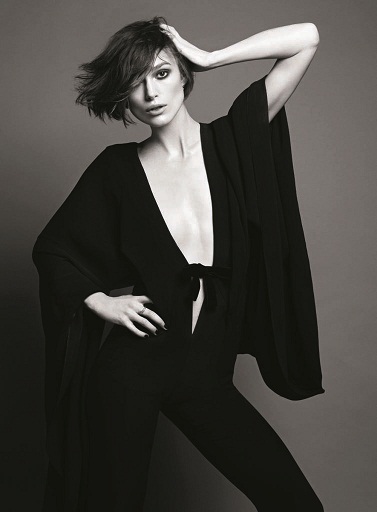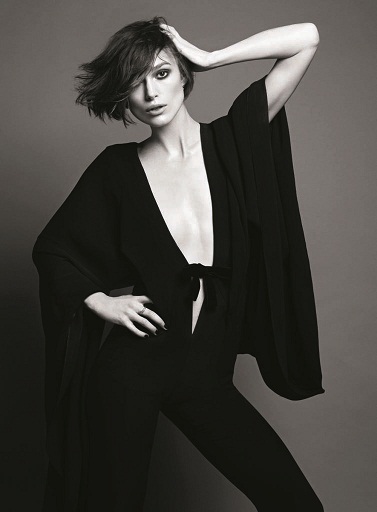 "I went to the Chanel show and I really enjoyed the theatre of it – this eight-mile-long catwalk, this huge orchestra and it was amazing. It was actually quite moving, and you think 'Wow, this is strange. How? Why?' But I think when you see a show like that you see the thought process behind it."
And, being a Chanel ambassador, she gets to see much more of that thought process than your average girl.
"There's something about the story of the woman, the survivor nature of her. And that personality has continued within the whole house," she explains. "It's a very small group of people who do this enormous, huge, worldwide thing. I just thought, 'Ooh, I'd quite like to look into your world.' You walk into the ateliers and it's nearly like stepping back in time, even though it's so modern and so current. The skill and the thought that goes into everything. I find it really interesting."
Catch the full interview in the March issue of ELLE, out today.
Picture: Terry Tsiolis, courtesy of ELLE magazine.