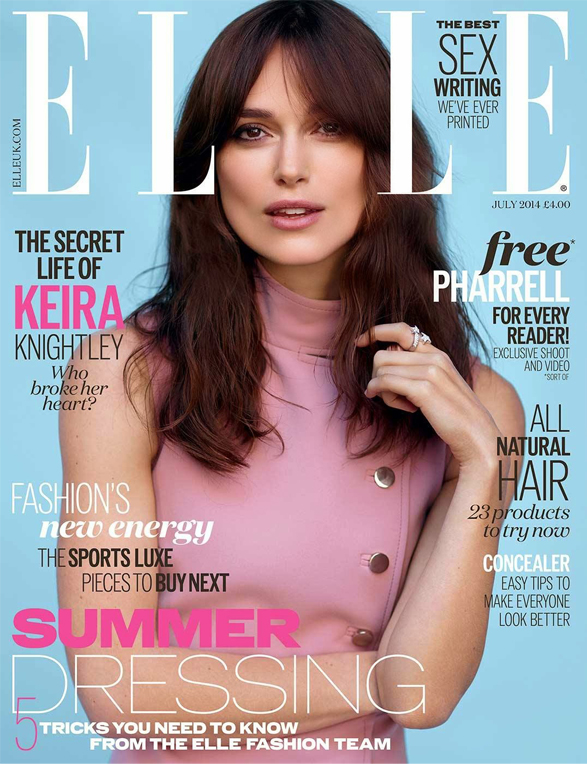 There are so many things we love about the Elle UK July cover. We love the fact that Keira Knightley is the bright and beautiful cover star, we love the 70s vibe that's being channelled – especially the pink Gucci piece she is rocking – and we love the bold simplicity of the cover as a whole.
Inside the mag, Keira poses for Thomas Whiteside in delightful ensembles from the likes of Saint Laurent, Dolce and Gabbana and Miu Miu, and also opens up about meeting Karl Lagerfeld for the first time, her new film role, and discouraging her daughter from acting…
"Oh, 100%, I'd absolutely tell her not to. I would 150 million trillion per cent be totally discouraging," she said. "Teenage years should be done privately. You should be going out and getting unbelievably drunk, getting into ridiculous situations, making mistakes.
"That's what that time of life is about and we should do that privately."
Well, there you go. If you want to find out what Keira's first experience with Karl Lagerfeld was like, you'll have to buy Elle UK's July issue when it hits newsstands tomorrow.