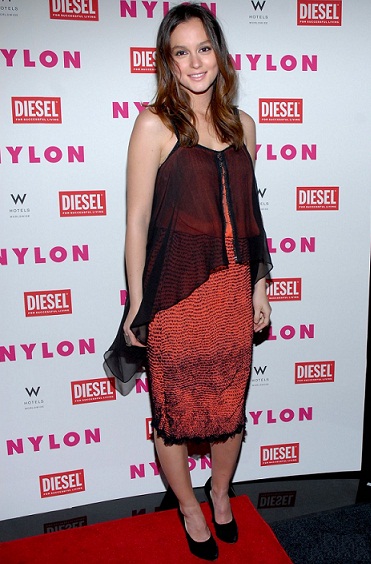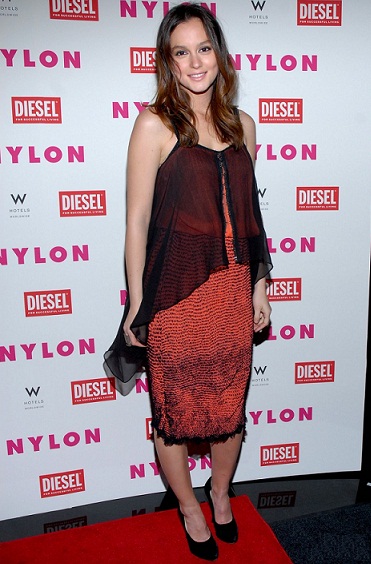 Sometimes it's hard being a celeb – all those outfit changes must be a drag – but some seem to manage the multiple sartorial swaps better than others, like Leighton Meester, for example, who in just one day managed a sequinned floral shift, a Giambatista Valli two piece and a Proenza Schouler dress.
And whilst each was more polished than the last – this is Leighton we're talking about – her new season Proenza Schouler stole the style spotlight hands down.
Working the red carpet at Nylon's cover party last night in the cult label's black and neon orange kneelength dress from its coveted spring collection, Leighton showed she knows a thing or two about effortless edgy-meets-elegant style.
With the netted black overlay left open to billow in the breeze, soft kinked hair, neutral makeup and simple black suede pumps complete Leighton's statement transeasonal style.
But what do you like best about her look?
[Images]