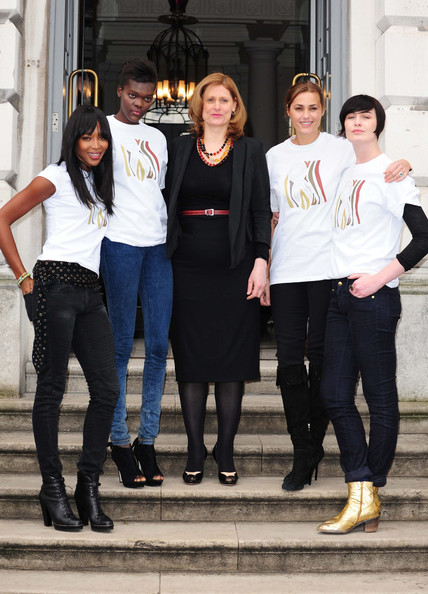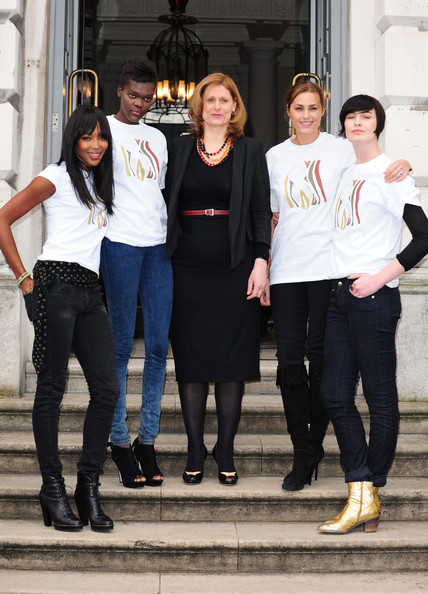 When she's not attacking people with handbags, she's up the other end of the scale doing good for charity. And though this behaviour confuses us somewhat, thankfully Naomi Campbell's unleashed her charitable side again, this time joining forces with Brit PM's wife Sarah Brown to help Haiti victims.
An unlikely pairing it may seem, but the two have rubbed shoulders before at the White Ribbon Alliance event, for which Campbell is an ambassador and Brown a patron.
Naomi's not the only one joining in Sarah's charity catwalk campaign: naturally, the supermodel's enlisted the help of fellow fashion friends Erin O'Connor, Yasmin le Bon and Sheila Atim, among others.
"The British public has been amazingly generous in its response to the tragedy in Haiti," Sarah told the Daily Mail. "Your donations are already making a massive difference and we can still do more.
Fashion for Relief, which will form part of the London Fashion Week schedule in February, will see Naomi Campbell alongside other supermodels and celebrities modelling designs by the likes of Vivienne Westwood, Alexander McQueen and Dolce & Gabbana to help raise money for the victims of the Haiti earthquake which, so far, has left two million homeless and over 200,000 dead.
A truly commendable event. Visit here for more information on how you can help Haiti victims.