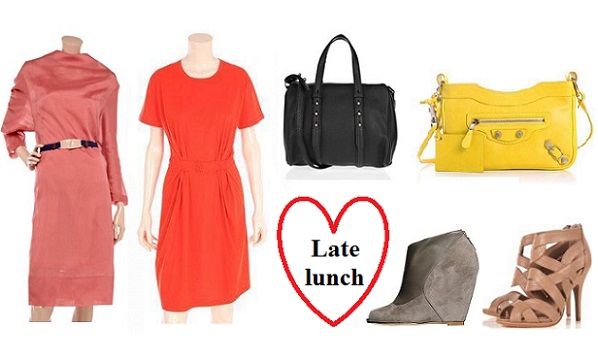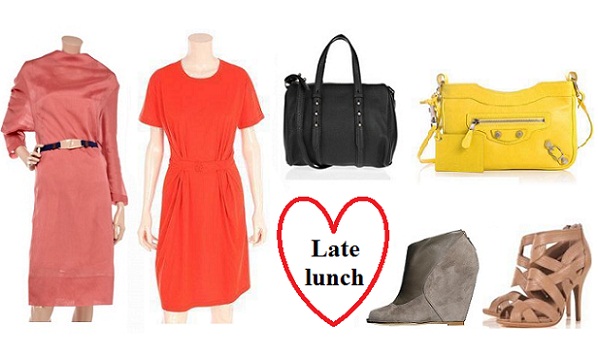 Whatever you plan to do and whoever you spend it with, Valentine's day is the perfect excuse to splash out on a new outfit so you feel your most fabulous. Skipping a dinner date in favour of a midday meet up? Keep reading…
Whether your single or loved-up, if you've got a late lunch on the menu next Monday, we've picked two perfect outfits to suit your sartorial occasion. From effortless ladylike elegance to relaxed colour cool, see below for our top choices that will have you catching everyones eye – whether it's your boyfriend's or the guy's across the restaurant.
Look one: lovely lady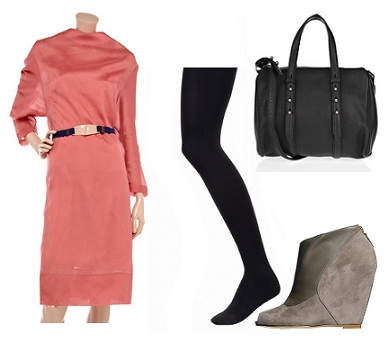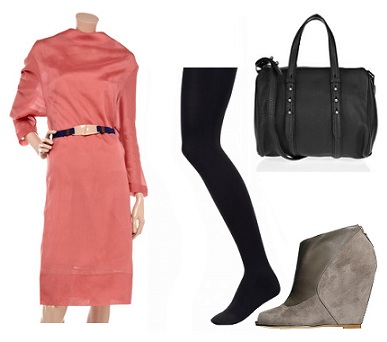 Marni silk-organza dress, £368, available at theOutnet.com. BUY NOW; Alexander Wang Daria duffle bag, £385, available at theOutnet.com. BUY NOW; Falke matt black tights, £17, available at my-wardrobe.com. BUY NOW; Jeannie wedge boot, £159, available at Reiss. BUY NOW.
Team grey wedge shoe boots with this sleek and sexy mid-length dress by Marni for an effortlessly elegant that will take you from the office to lunch and back again – add black opaques and a black leather tote bag to give this outfit an unexpected edge.
Look two: colour cool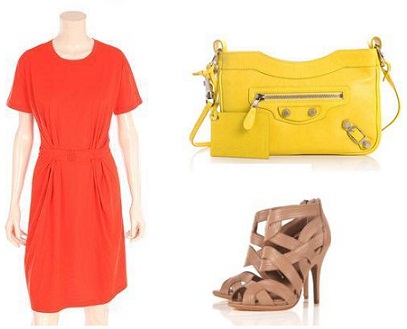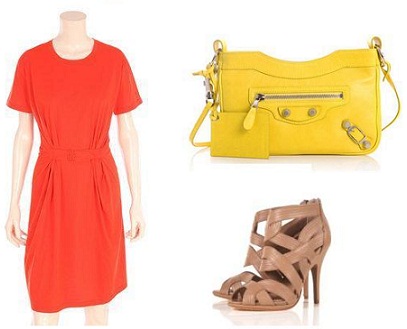 Yves Saint Laurent sleeveless jersey T-shirt dress, £355, available at Matches. BUY NOW; Balenciaga Lambskin hip bag, £475, available at Matches. BUY NOW; Panthea peep-toe cut-out shoe boots, £100, available at Topshop. BUY NOW
Work spring's cool colour-blocking trend with a relaxed T-shirt dress and a dazzling handbag to ensure you really stand out on this romantic day. The neutral shoes will elongate your legs and perfectly balance the brightness of the outfit.