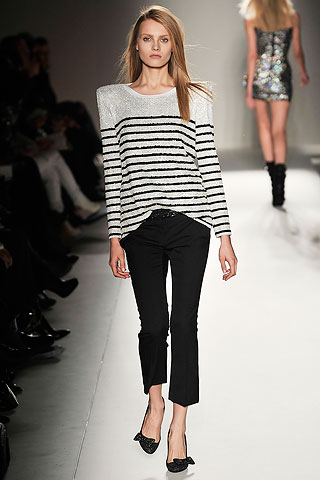 It might still be snowing outside but that doesn't mean we can't daydream about a time where we don't have to leave the house wearing five layers! We've been considering our spring purchases ever since Fashion Week back in September, contemplating new trends and clapping gleefully at the re-emergence of older ones. Why? Because styles with staying power make our bank accounts very happy indeed.
Designers have acknowledged the global economic strain for some time now, sending certain looks down the runway season after season. We're not talking dull regurgitation here, but updated favourites that will see shoppers through more than just six months of a year, and investment pieces that truly stand the test of time.
We've compiled a list of familiar trends to expect for spring 2010: trends that may already have a firm place within your current wardrobe , items to treasure. Of course, there are always those one-season styles we've gone out and bought too: those trends that drop off the fashion radar for years to come , items to chuck.
Ok, so we don't really advise that you hastily chuck out half your clothes, but putting some of them aside for a while will definitely help to shape your next-season wardrobe.
Let the spring cleaning begin…
Velvet , chuck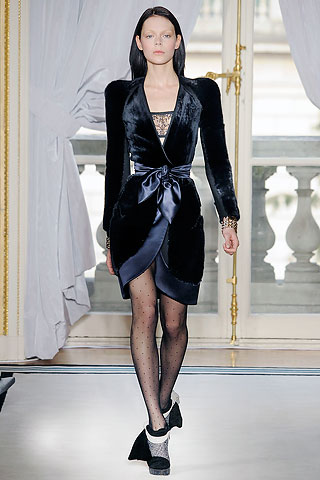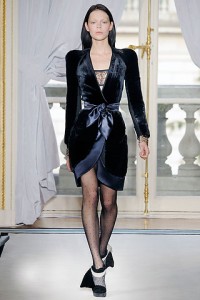 It was good while it lasted but the velvet dress has had its day…for now. Keep this one in storage , you never know when the next vintage-inspired, velvet fad will re-emerge.
Shoulders , treasure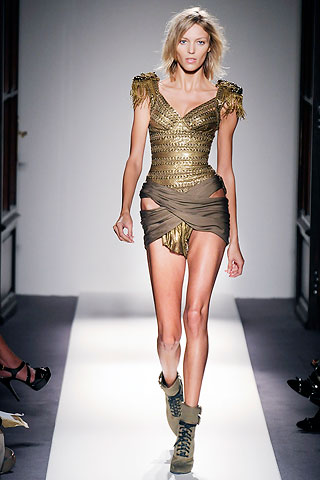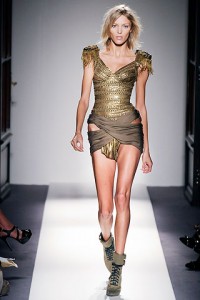 The Working Girl craze has calmed down a little but the shoulder is definitely here to stay for at least one more season. After the success of his past two collections, Christophe Decarnin went for the power shoulder again at Balmain, as did the brains at Celine, Comme des Garcons and many more.
High heels , chuck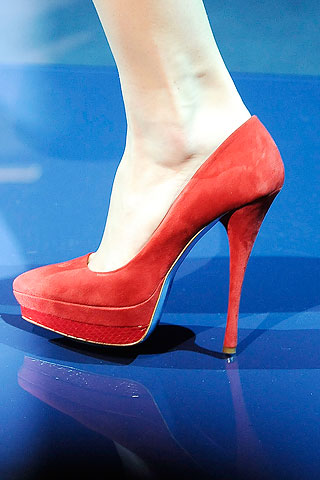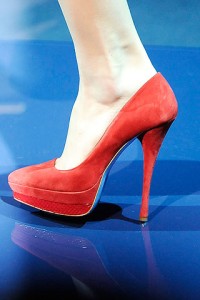 As platform devotees, we can't actually promise to adhere to this rule. What we will do, is dig out our kitten heels and see how we fare. Louis Vuitton, Marni and Missoni all sent kitten heels down the runway. Well, we suppose our feet could do with the break…
Denim shirt , treasure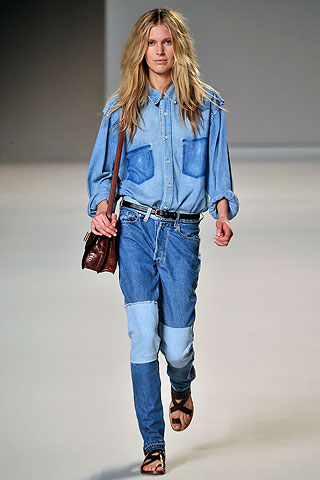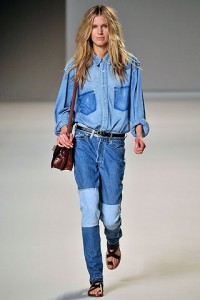 Although we can never accept that Chloe and D & G's denim-on-denim could look that good on anyone besides their own runway models, we are loving their use of the denim shirt. Yep, the one that has been tucked away in our wardrobe since last summer.
Peplum skirt , chuck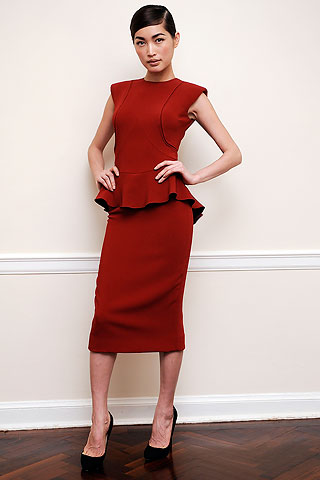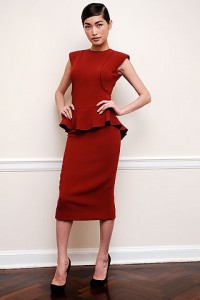 We're going to be seeing less of the 80s next season, and those hip exaggerating peplums should have no place in your wardrobe over spring. Were they always really so flattering anyway?
Boyfriend jeans / Skinny jeans – treasure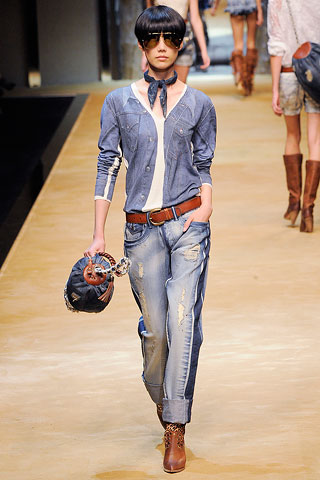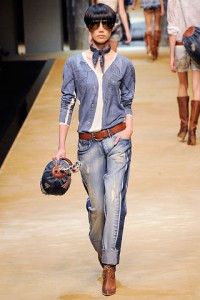 What would we do without a pair of jeans to fall back on? D & G went for boyfriend, while Victoria Beckham opted for spray-paint skinny in her Denim collection.
Breton stripes , chuck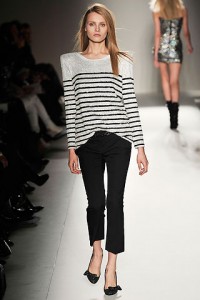 Balmania surely helped the popularity of Breton stripes during fall 2009. This nautical look will be taking a back seat but won't have completely gone out of style come spring: Betty Jackson went black and gold with her new take on the trend.
Thigh high/knee high socks , treasure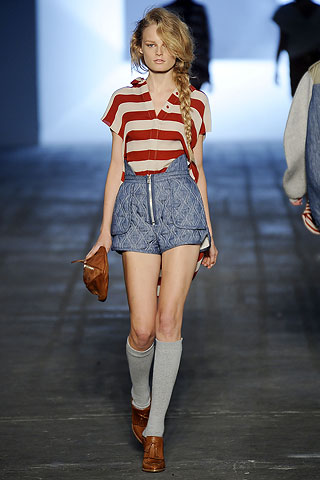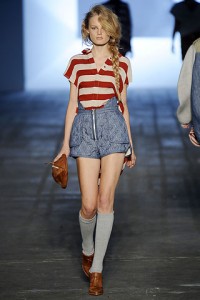 You're likely to have a pair of these buried away somewhere. Paul Smith went a little bit country lady with his thigh-highs this season while Alexander Wang returned to school days with his backless gym socks for spring 2010.
Architectural silhouettes – chuck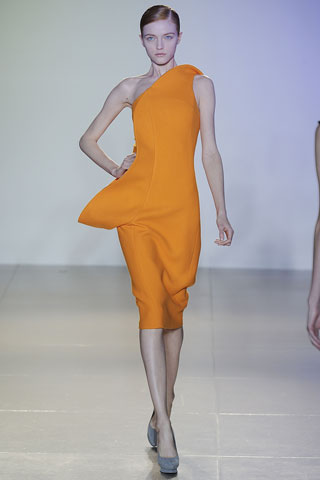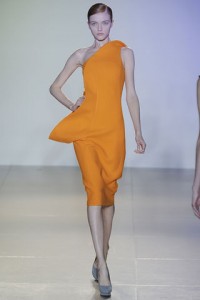 Jil Sander, Christopher Kane, Emilio de la Morena and Nina Ricci used strong cuts and adventurous shapes for their fall lines. This spring, romantic, feminine neutrals are key, alongside deconstructed, Japanese styles.
Leather – treasure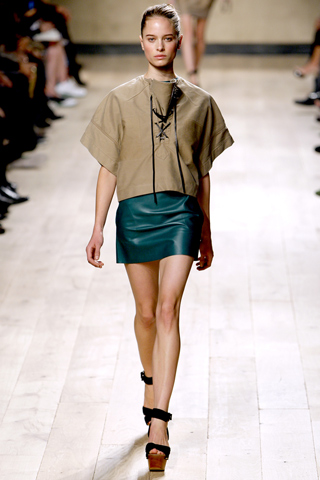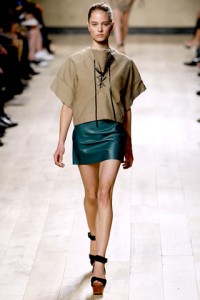 Leather was massive for fall 2009 at everywhere from Yves Saint Laurent to Prada and the trend looks set to stay for now. Balenciaga went for leather trousers while Celine opted for coloured t-shirts and minis.
80s neon brights , chuck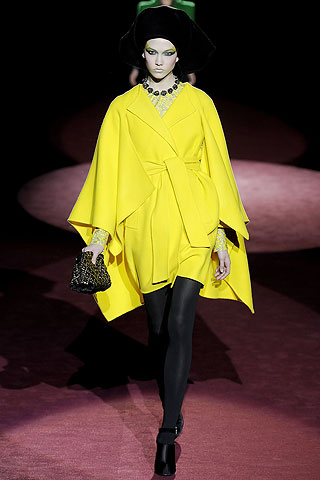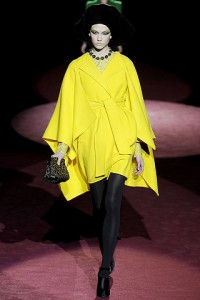 With certain exceptions (the ever-colourful Josh Goot, to name one), designers played it safe with neutral colours for spring. Ditch the 1980s Marc Jacobs cape and tone it down. Or why not buy into the red theme as seen at Phillip Lim and DKNY, following the liked of Prada, Erdem and Versace this season.
Military jacket , treasure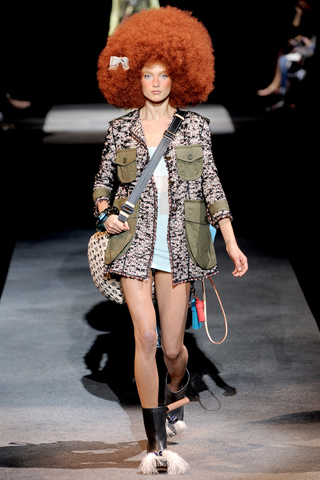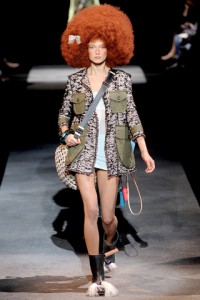 The military jacket never really ventures far from the catwalk. Marc Jacobs reinvented the trend by nipping in the waist and teaming with a ruffled mini and then drew attention to exaggerated pockets with mixed fabrics at Louis Vuitton.
Ripped jeans – chuck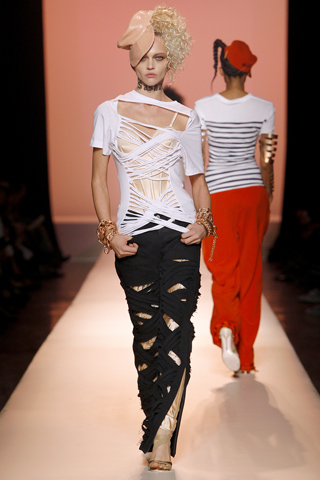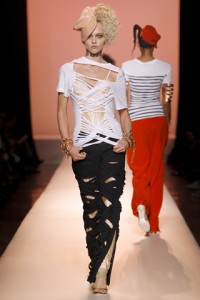 Denim will lose the edge this spring. Instead, get inspiration from Jean Paul Gaultier's spring line by ripping just about every other item of clothing.
Sparkle , treasure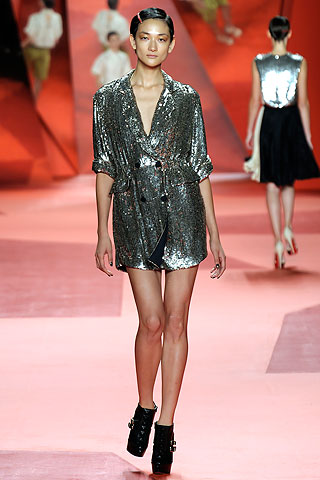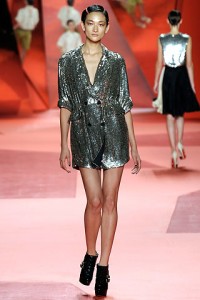 We love that we can sparkle outside of the party season. Metallics were seen everywhere from Versace to Christian Dior, while Phillip Lim gave us yet another gorgeous sequinned jacket.