Last Updated on 10th February 2011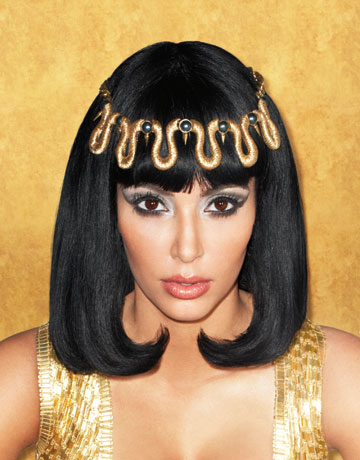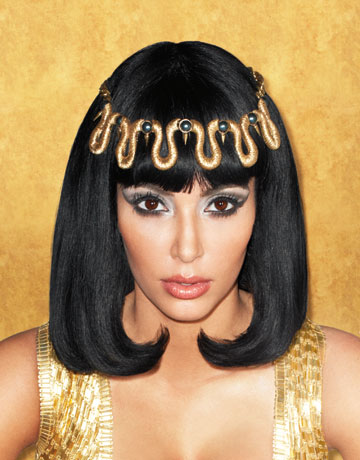 It seems reality TV stars know no boundaries these days when it comes to hitting the big time. Take American small screen favourite Kim Kardashian, loved the world over for her beauty – not to mention her, er, assests – she's appeared on many glossy covers, but her latest for Harper's Bazaar just about tops them all.
Profoundly resembling a young Liz Taylor as Cleopatra in the magazine's March issue, the sexy sibling looks every inch the Hollywood-come-Egyptian glamour puss – after all, she's got that pearly white smile, shiny locks, perfectly groomed brows, smouldering make-up and a voluptuous physique to revival any Fifties sex siren.
But many argue Ms. Kardashian doesn't automatically fit US Harper's Bazaar's clientèle, reports TFS, so why would such a highly respected publication feature a woman known for little else than being a bigged-up reality star that strips down to her bare essentials (reminder: W shoot) on its front cover?
It will always remain a mystery to us, but one thing's for sure – never underestimate the power of a pretty face.
[Images: Harper's Bazaar]