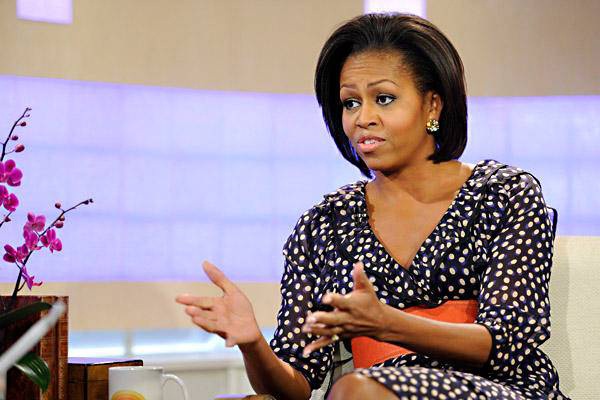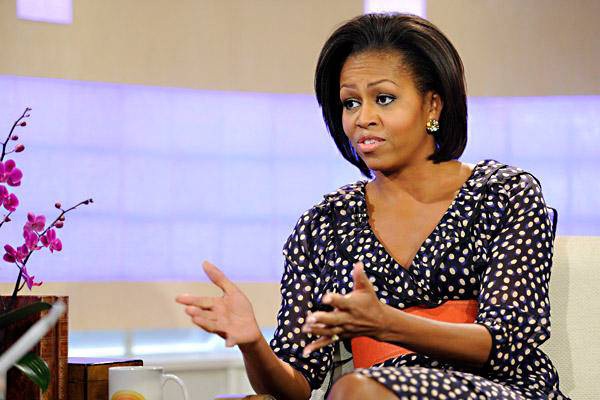 It seems America's First Lady, Michelle Obama, has more in common with our own leading lady, Kate Middleton, than you might think – both, it seems, love a good bargain when they see one, and Ms. Obama's penchant is for none other than H&M,, if her latest look is anything to go by.
On the Today Show this morning, Michelle opted to wear a stylish navy and white polka dot dress from the high street store's spring collection, and with her stylist adding long, custom-made sleeves, she made a refreshingly effortless sartorial statement.
Teaming her look with a bold red waist belt and colour popping yellow pumps, reports Coquette, the President's missus certainly brings a breath of fresh air to the world of politics.
The polka dot dress also comes in melon and is only $34.95 at H&M, working out at around £21 – a far cry from her usual designer dresses.
Catch Michelle Obama's exclusive interview with the Today Show below…