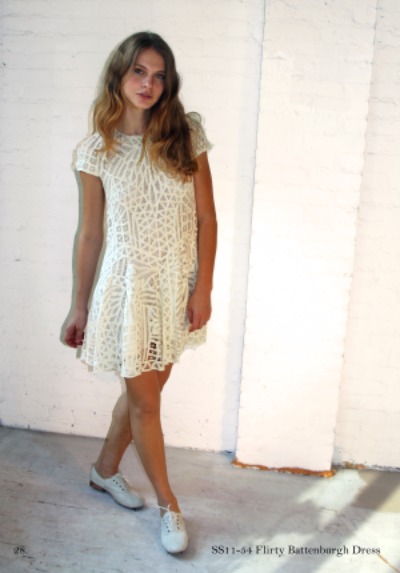 Currently bursting onto the transeasonal scene is Sea New York with their latest spring/summer 2011 collection, and though you may not have heard of this independent brand, trust us, you'll be coveting it as much as us soon.
Designed by duo Monica Paolini and Sean Monahan, the emerging label features a selection of modern feminine dresses fit for style-savvy girls with flirtacious separates to match.
And if you're looking for a new label to love this season, let's just say you can't go far wrong with this easy cool line. The delicate designs and easy to wear pieces make way for the perfect girly wardrobe with a contemporary edge, and with pearl white lace dresses, breath-easy camel coloured capri pants and stunning ethnic-inspired floral tops to boot, you'll be spolit for choice from Sea NY this spring.
Find Sea NY at FadMashion.com – you'd be crazy to let the designers' effortlessly chic style pass you by.
Check out our favourite pieces from Sea NY's spring collection below…