Last Updated on 17th February 2011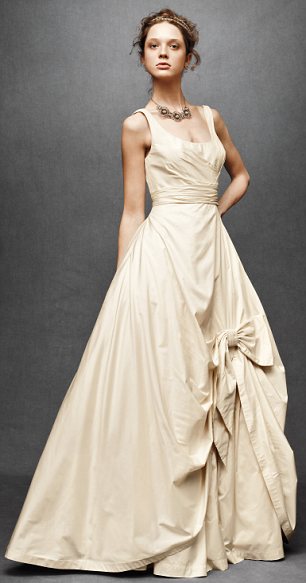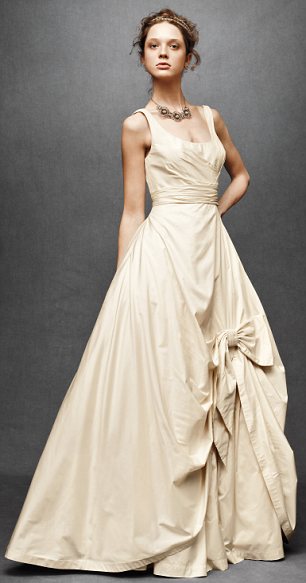 It's nothing knew when a label ventures out of its comfort zone into a new world of design, and bridal wear is just another market of clients – after all, Vera Wang's made a quite a living out of it – a market that Urban Outfitters is set to take by storm.
As you've probably heard, URBN, the parent company behind Urban Outfitters, Free People and Anthropologie, is expanding into a new chain of bridal boutiques called Bhldn (that's 'Beholden' to you and us), continuing its signature vintage style into the world of wedding gowns – and the first collection's just launched!
With unfinished hemlines, loose bows and subtle embellishment, brides-to-be can expect a rather different and unique dress for their big day – a far cry from the traditional ones currently on the market – but at $4000 a pop, the price tags are significantly higher than any other of its high-street collections.
"We're offering a take that's not out there. We have a lot of shorter dresses, lots of colour and prints and no optic white dresses," explains managing director Kristen Norris. "We'll attract a bride who is looking to reflect her vision. She may be a more mature or sophisticated bride. Our customer skews slightly older, but she's still under 30."
According to the Daily Mail, customers can also experience a whole world of other vintage wonders, from accessories, lingerie, jewellery, tableware and even invitations – everything you need for a perfect retro wedding.
The brand launched this week, with a predominant online store and freestanding boutique expected to launch in the U.S. in August. Watch out Kate Middleton, you could have another contender on your hands…