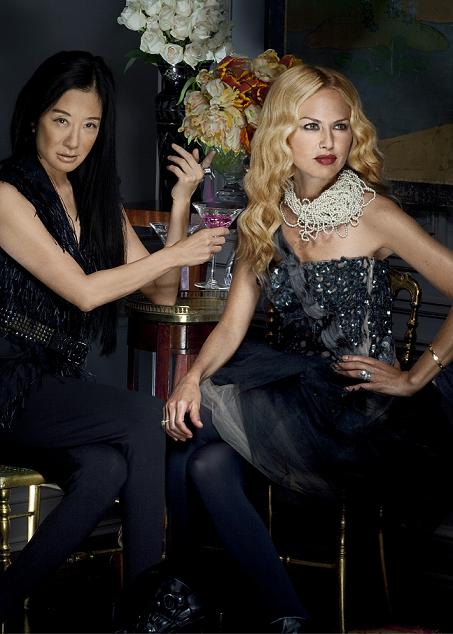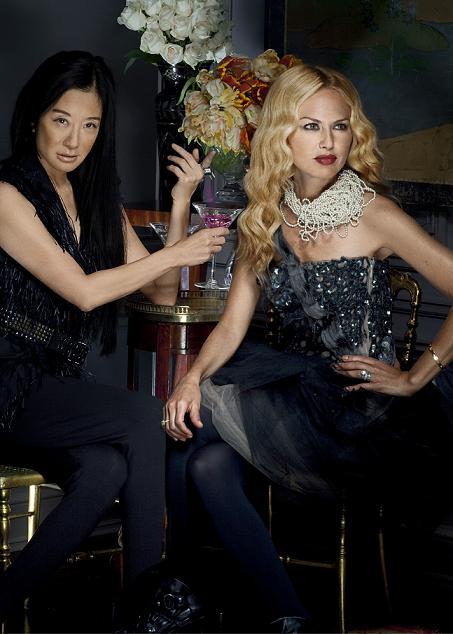 Rachel Zoe fans won't need reminding of her signature "I die" slogan, and it seems the people at Harper's Bazaar don't, either. In fact, they came up with the rather genius idea of shooting her dying in the new September issue alongside a few of America's favourite designers.
So what would happen if Rachel Zoe really did die for fashion? Well, that depends on who you ask.
Franciso Costa would strangle her, Marc Jacobs would electrocute her – "Rachel's energy is electrifying… and often shocking!" he says – Vera Wang would poison her (well, she does design poison rings), Brian Atwood would stab her – "Death by stiletto? I can't imagine a better way to go," he explains – and Michael Kors would, er, bury her under handbags – "The perfect accessory can make the difference between looking blah and totally to die for," apparently.
Naturally, Rachel wears all the above designers and more in the spread, which was shot by Douglas Friedman for the latest issue of Harper's Bazaar US. A rather timely feature, we think you'll agree, seeing as The Rachel Zoe Project has just started to reappear on our screens and what not.
We do love a fun fashion editorial. Be sure to check out all the snaps here – there's a behind-the-scenes video, too.