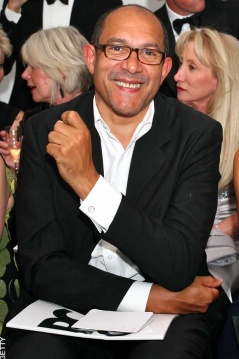 As the royal wedding of the year looms ever closer, speculation is still growing about which designer Kate Middleton will choose to design her dress – and though chances are none of us will taste such knowledge until the big day arrives, we always have couture designer Bruce Oldfield to keep us guessing.
Still regarded as one of the highest contenders for the job, Oldfield hasn't yet been confirmed for the honourable position (this is one gig we don't think he's got), but that doesn't mean he can't share his thoughts on what the princess should wear down the aisle in the mean time.
"I'm sure the dress is going to be modest in terms of coverage, it has to be. It will have sleeves, it has to have sleeves, you can't walk down Westminster Abbey in a strapless dress, it just won't happen. And it has to suit the grandeur of that aisle, it's enormous," he tells Elle UK.
"I think whatever she wears she's going to look great because she's gorgeous, you know, she's slim, she's elegant, she's aware of herself. She's not a shy, shrinking violet, but she is just a normal, ordinary girl who happens to have bagged the big one."
And bagged the big one she has indeed. With mere months left to wait, it seems we'll all have to keep dreaming up Kate's dress until then…