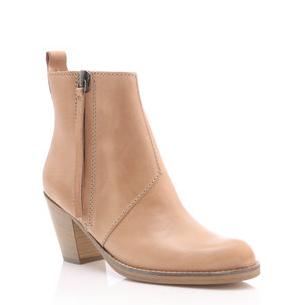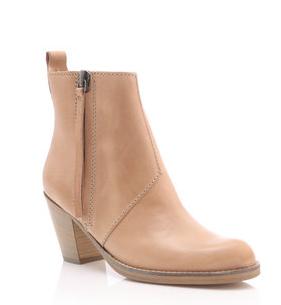 If, like us, you're perpetually searching for a stylish yet comfortable boot then you'll probably squeal in delight at these Pistol boots from uber-cool swedish label Acne. In nude leather, they'll be the ideal accompaniment to any outfit and with a three inch heel, the boot will give you just enough height without turning into an ankle-breaker. 
And since Kate Bosworth has been seen in them, they're the coolest way to update your shoe rack right now. 
Wear with skinny jeans for a rock 'n' roll look that would make Kings of Leon proud or flash your pins and wear with summer dresses when the weather warms up for a festival-friendly look. These will only improve with age and thanks to their classic design they aren't likely to fall out of fashion anytime soon.
Acne Pistol Boots, £360, available at Matches. BUY NOW!