Last Updated on 20th October 2013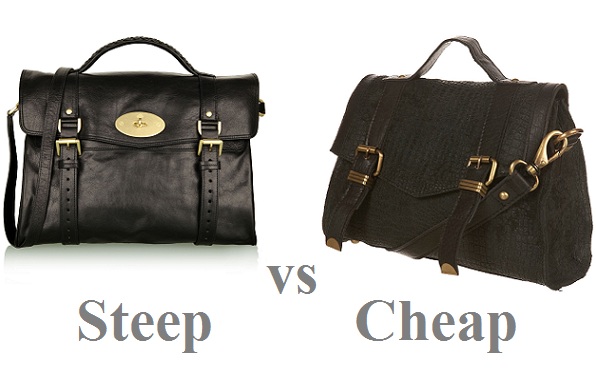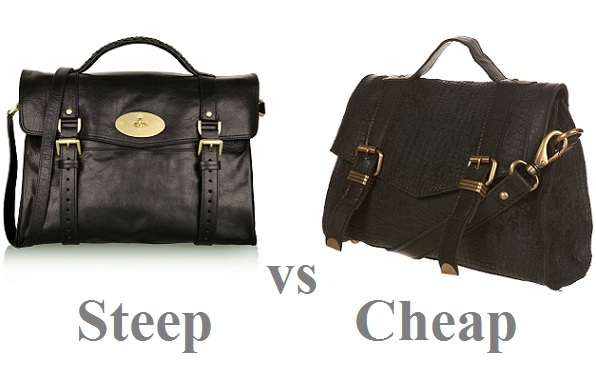 To 'It' bag or not to 'It' bag, that is the question.
Ever since Mulberry created the Alexa satchel, it's become the only bag to be seen carrying. Both soft and structured, it can be worn wherever, whenever, with its effortlessly cool sling-on style. The problem? The price tag.  At a bank-breaking £766, jumping on the Alexa bandwagon is a journey not many people can make lightly.
If you still lust after such classic bag beauty but can't quite justify spending your rent money on cool arm candy, we've found an alternative that's just as attractive but without the eye-watering price tag.
Almost every high street store has had a go at copying the Alexa, but few have been done as respectfully as Topshop's black satchel. It's super-soft leather and gold hardware detailing means it nods towards Mulberry's signature without being a shameless imitation. And at just £60, you can have all of the style and none of the regret.
Which one will you choose? We'll leave up to you (and maybe your bank manager).
Mulberry Black Alexa Bag, £766, available at my-wardrobe.com. BUY NOW!
Topshop Black Aged Leather Satchel, £60, available at Topshop. BUY NOW!