Our timing with our recent return of the 'it' bag feature dedicated to the Mulberry Alexa wasn't coincidental by any means – we've spent the past week wearing one, and a very nice one at that. Yep, this week's MFL does my-wardrobe features none other than Mulberry's mini patent leopard Alexa.
This is Leo. He's a handsome boy, isn't he? He also happens to be quite the flirt, but I'll come back to that later. As it happens, he's one of Mulberry's latest additions to the Alexa family, but I'll warn you now, just like everyone else, this boy knows how special he is.
In a sumptuously soft lambskin suede with polished patent leopard print spots, Leo is a more subtle alternative to autumn's obsession with the big cat print, but he's just as luxurious, and in the Alexa's signature satchel shape he's a sleek updated version of this much-coveted arm candy.
The patent is reserved soley for the leopard print though, you'll be pleased to hear. Worked across the plaited leather handle, the double buckles on the front and the cross-body strap, the patent detailing has a more refined edge over the classic tan and black, and offers a cool contrast to the subtle suede of Leo's main body – it's a play on textures, and it's so on par autumn's luxe leopard look.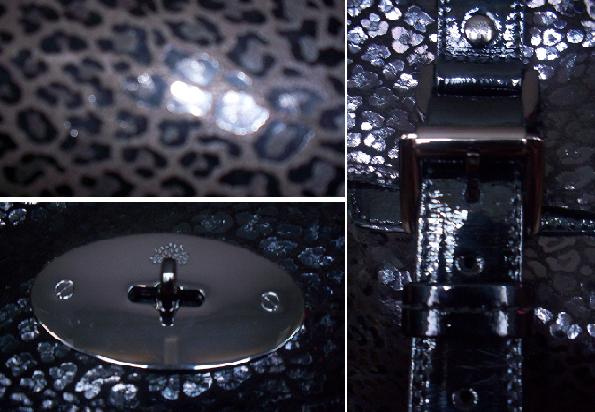 Inside Leo's got yet more patent panels via trims and logo surrounds and offers yet another dose of touch-me soft suede on the flap – plus, he's surprisingly roomy. My man may be a mini (slightly misleading actually, because he's standard – that is, not oversized), but he'll keep safe my essentials and, at a squeeze, a small jacket, too. Thanks, Leo, you're so reliable (he is, you know, with his two magnetic buckles and traditional Mulberry twist-and-lock key fastening). And, though I know many a fashionista would opt for an oversized Alexa, I'm not convinced the extra £100 is really necessary – Leo's big enough to hold my must-haves and just-in-cases, but is small enough to still look slick on an evening out.
Have we come to the part about flirting yet? Leo's a very handsome boy and quite the socialite, it seems. Working the room like a true professional, he sent girls' hearts a-flutter every time he swung by with his cool-classic style – and several strokes and can I hold him's later, he'd almost fooled me into thinking he had a heartbeat of his own.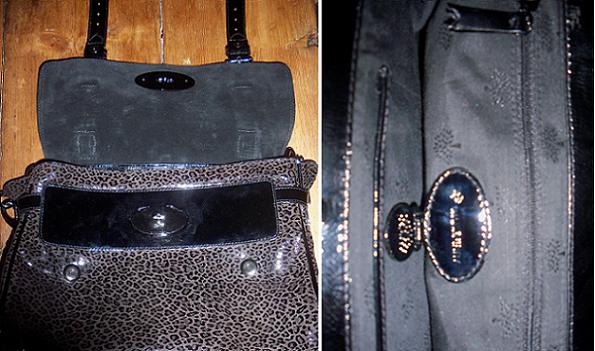 Ok, let's get back to business and talk the ever-pressing issue of price. It won't surprise you to hear Mulberry's mini patent leopard Alexa will set you back £795, and after our talk of 'it' bag prices the other week, you really don't need me to break down the ins and outs of why it should or shouldn't cost so much. But what I will say is this – Leo has the combined qualities of a classic keep-forever handbag mixed with a cool and contemporary finish that feel fresh and timeless all at once. Needless to say, I think this is Alexa's best make-over yet.
Mulberry Mini Patent Leopard Alexa, £795, available at my-wardrobe.com