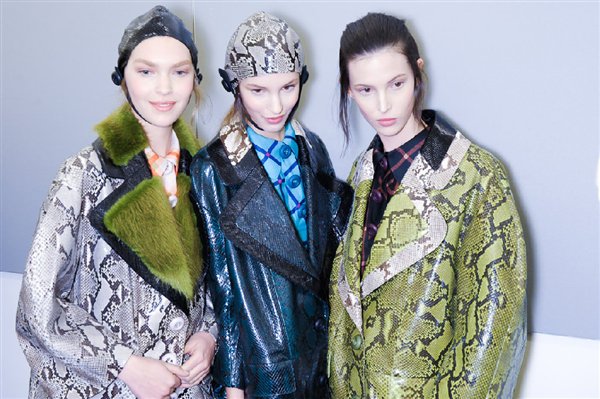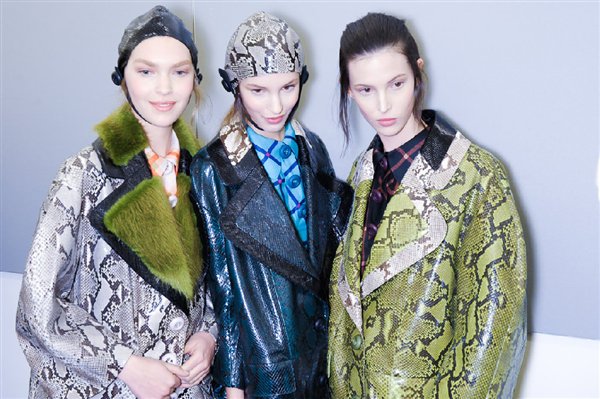 Friday's collection of catwalk delights began with Prada and it's latest offerings for autumn/winter 2011 at Milan Fashion Week. Miuccia Prada is renowned for wowing audiences with her unexpected, and somewhat surprising, take on fashion, and this season was no exception.
With the Sixties princess coat maintaining a key focal point behind the collection, thick cashmere A-line versions could be seen at the beginning of the show, filtering through into pastel coloured plastic creations complete with circular disk detailing and fur collared necklines.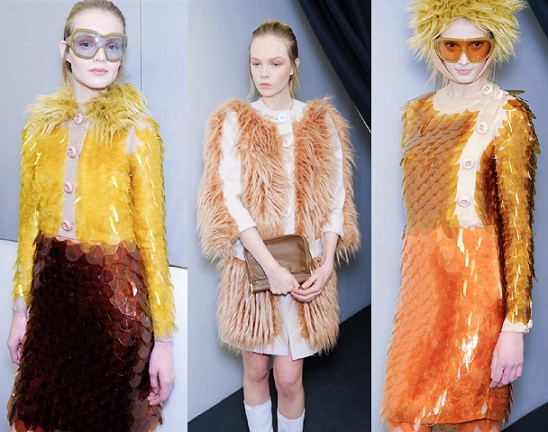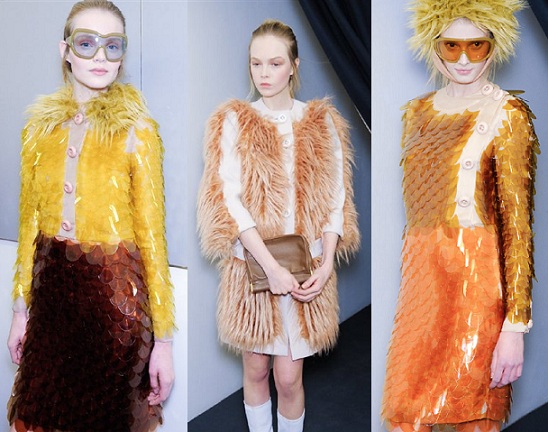 Square toed Mary Janes could also be seen in snakeskin or suede, alongside fur
aviator skull caps, shaggy sheep's wool panelling, gym slip dresses, and green snakeskin belts. But the biggest hit of them all, and soon to be Prada's biggest dresses of the season, were the translucent numbers. Complete with flesh pink and powder blue hues, the stiffened dresses and shirts were a button-embellished scale-like cyber dream.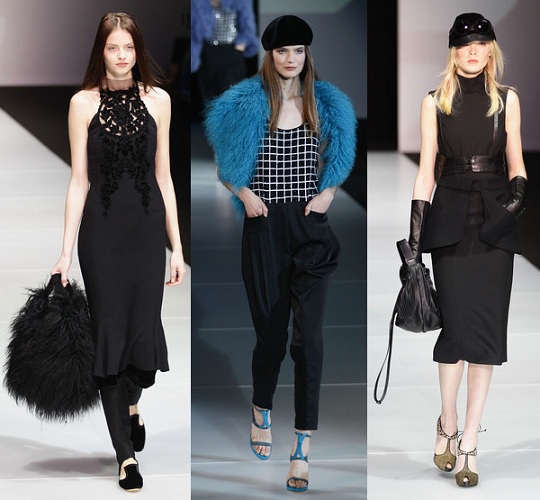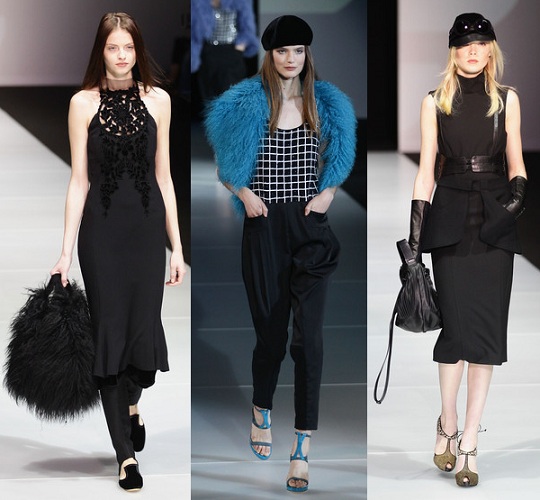 Emporio Armani's AW11 collection, on the other hand, took the brands signature colour to the extreme – pretty much all looks were black – with the occasional peacock blue fur shawl or handbag thrown in for good measure.
Leather caps wrapped in black headscarves and dark glasses made way for a strong aviator theme, while fitted black jackets and tapered silk trousers went back to the tight-fitted tailored look Armani loves.
Asymmetric tunic dresses and woolly black ponchos broke up the slim-line silhouettes, helping the fashion house break away from its style signatures, resulting in an ultra chic noir-tastic collection for autumn.
[Images]