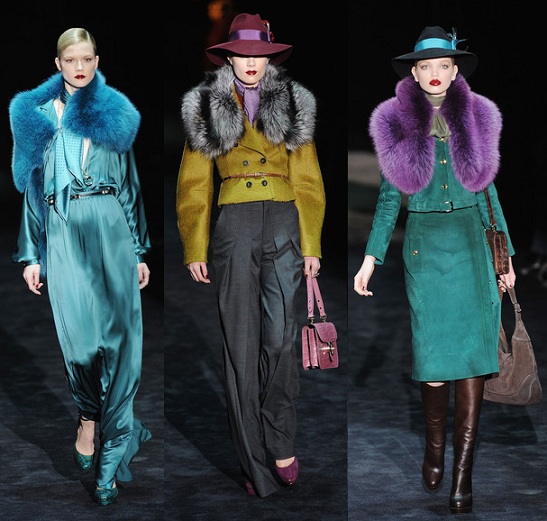 Kicking off Milan Fashion Week AW11 on Wednesday was luxury label Gucci, and with a distinctive Seventies vibe, the fashion house went down an ultra stylish storm.
With a much more wearable collection of cropped wool peacoats, bulging polo necks, fine wool flared trousers, green suede shirt dresses and leather knee-high boots teamed together to make a highly sophisticated entourage of outfits.
Meanwhile the peacock- inspired colour palette of emerald green, bold blue, rustic gun metal grey and burgandy hues took centre stage for next season's autumnal attire in the form of velvet tailored jackets, silk jumpsuits, snakeskin print pencil skirts, wide-brimmed fedoras, pussy-bow necklines, leather separates, and furry shrugs and shawls aplomb.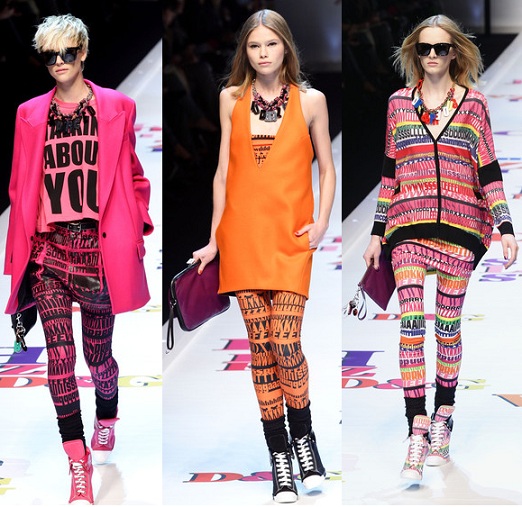 Next up was Domenico Dolce and Stefano Gabbana with their D&G AW11 collection, which was nothing short of shocking colour. With neon orange, yellow, pink and green hues amidst pop-art blacks and whites, the clothes came alive to the beat of Madonna's Strike A Pose soundtrack. And strike a pose the clothes did indeed.
With an undeniable Eighties influence, the collection may not be to everyone's taste, but with high heeled Converse trainers, colourful Perspex letter necklaces, Lycra letter-printed leggings and T-shirts and full chiffon dresses, all of which were emblazoned with the same colourful patterns, lacking in vibrant energy this collection certainly was not. Although it didn't score very high on the wearability scale, it'd go down well if you're planning on a rave next season. Come on, Henry Holland, where are you hiding?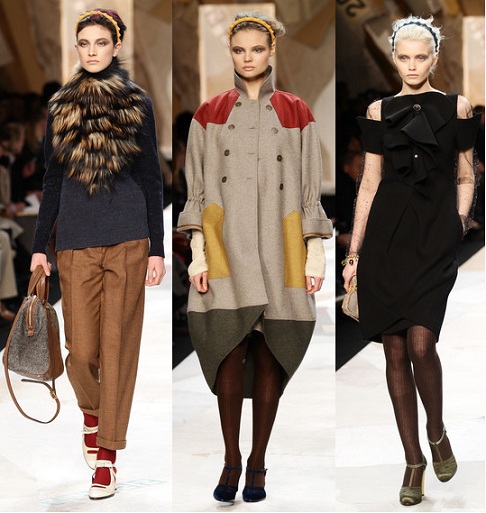 And finally to Fendi, where Karl Lagerfeld managed to sex up Victorian country-life attire.
Making centre stage were rustic coloured boiled wool coats; woolly wrap-around skirts; cream coloured ribbed tights; chunky square blocked heels; tweed tailored trousers; ruched collar lines; Scottish tartan-printed silk shirts; peasant coloured fur coats and shawls to match; matted leather pencil skirts; mustard, cherry and brown stiff woolen coats; high-waisted separates and bouched sleeves galore – all of which nailed the luxe Lagerfeld woman to a tee.
Downtown Abbey come Victorian Mistress suddenly springs to mind.
Stay tuned for more updates from Milan Fashion Week…