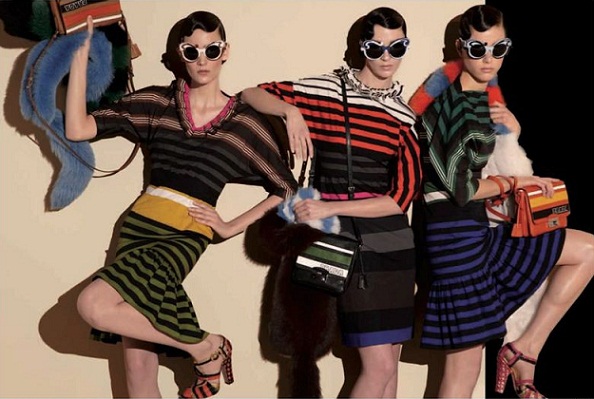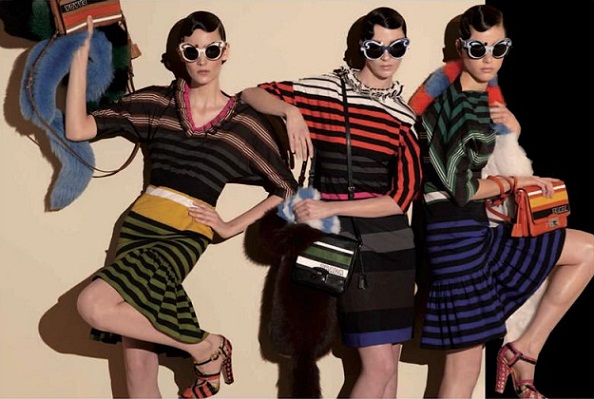 One thing guaranteed to put a smile on your face this morning is Prada's new video campaign for SS11 – launched on Saturday, this catchy little clip will have your feet dancing with fashionable fury in no time!
Featuring an array of rainbow-coloured attire from the label's latest collection and furry monkeys to match, the clip is nothing less than fun-filled madness -and pair that with some ultra cool dance moves courtesy of models Tati Cotliar, Kinga Razjak, Arizona Muse, Mariacarla Boscono and Zuzanna Bijoch, and you have one heck of a hip-swinging Prada frenzy.
Dancing to the beat of Ratatat's Mirando from their 2008 album LP3, Fashionista reports, the girls certainly know how to strut their stuff, and though we're not sure their signature moves will catch on anytime soon, who cares – it's all in the name of fashion, dahling.
With a collection of brighter-than-bright stripes, finger-waved hair, eccentric sunglasses and swirly patterned sun hats, it seems spring is set to be a magical one.
Take a look at Prada's campaign below for yourselves and just you try not to wiggle…