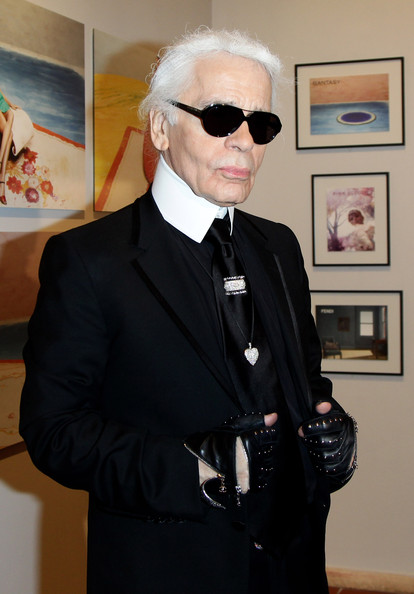 Well, just as we began to think the fashion community was shy of condemning John Galliano for his anti-Semitic remarks, Karl Lagerfeld has weighed in on the controversy – and he, for one, isn't afraid to damn the designer.
Never one to mix his words, Karl's come out swinging over Galliano's scandal.
"I'm furious, if you want to know. I'm furious that it could happen, because the question is no longer even whether he really said it," he told WWD. "The image has gone around the world. It's a horrible image for fashion, because they think that every designer and everything in fashion is like this. This is what makes me crazy in that story."
"The thing is, we are a business world where, especially today, with the Internet, one has to be more careful than ever, especially if you are a publicly known person. You cannot go in the street and be drunk — there are things you cannot do," he added.
"I'm furious with him because of the harm he did to LVMH and [chairman and ceo] Bernard Arnault, who is a friend, and who supported him more than he supported any other designer in his group, because Dior is his favourite label. It's as if he had his child hurt."
At last, someone else in Portman's boat. Galliano's got some grovelling to do if he's to ever be in Lagerfeld's loop again.